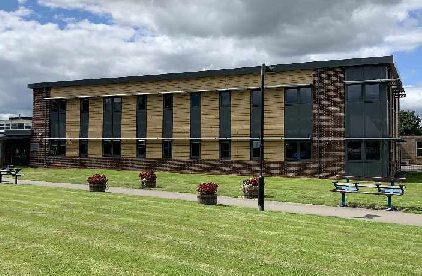 An entire year group at Ludlow CE School has been sent home after a pupil tested positive for coronavirus.
The school says a Year 7 student has been tested positive for Covid-19.
In a statement, school headteaacher Paula Hearle said: "We are following the advice from Shropshire's Public Health body, who in turn work with Public Health England, to put in place the measures needed to minimise the spread of the virus."
"All Year 7 students need to return home from school as soon as you are able to collect them this morning. They will need to self-isolate for 14 days, starting, from Friday 18th September."
Year 7 students are able to return to school on Monday 5th October.
"We will be emailing work home via school email accounts from tomorrow. These can be accessed via the 365 link on the school website. I will shortly send out our protocol for remote-learning to give you guidance on how we will manage this period of home-learning. My priority currently is to ensure the safe departure of Year 7 students from the school site."