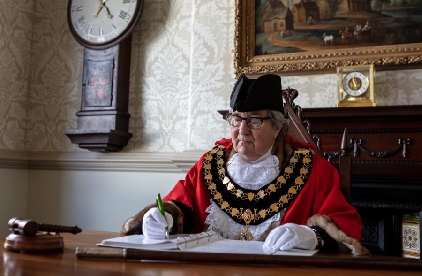 Councillor John Rumsey has been elected as the new Mayor of Leominster.
Trish Marsh was appointed Deputy Mayor during the Council's AGM last month.
During his mayoral year, Cllr Rumsey will chair the steering group for the High Street Heritage Action Zone project which will see the refurbishment of the public realm in the town centre and the allocation of grants for the repair and restoration of historic buildings and shop fronts in the centre of town.
He will be championing public transport provision, especially in the surrounding rural area.
The Mayor's two chose charities for the year are Services for Independent Living and Marches Family Network.