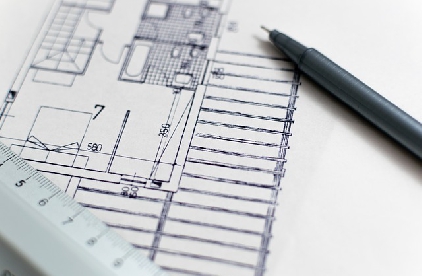 Plans to turn a former garage in Shrewsbury into a boxing gym are set to be approved despite concerns over noise.
Shropshire Council's northern planning committee will meet next week to decide an application to convert a unit on Monkmoor Trading Estate.
The application, which planning officers have recommended for approval, says the new gym will be open between 11am and 8.30pm on weekdays, and 11am to 1pm on Saturdays and Sundays.
It says there would be around 20 to 30 customers attending each group gym session and two members of staff.
A report to the committee by planning officer Jane Raymond says: "The applicant has confirmed that there will be no exercising or activity outside and that customers will park at the side and front of the building.
"No external changes are proposed to the building and the applicant has confirmed that no amplified music will be played although they will have music playing in the building but not at a level that would be audible outside."
Applicant Luke Merrifield said in a letter to the council that he and his regular clients were "desperate" to get hix boxing club up and running again.
He said: "I have been trading from the Old Shrewsbury Bowling Club, however I have now lost all my equipment for the third time this year due to flooding.
"I've been actively seeking a more suitable premises for two years with no success due to high rents."
Councillor Pam Moseley, who represents Monkmoor, raised concerns over the potential noise the new gym could create, given its proximity to nearby homes on Eskdale Road.
Councillor Moseley said other units on the trading estate were limited to opening no later than 6pm and questioned why the council was prepared to allow the new facility to open until 8.30pm.
She said: "I feel that these opening hours would be to the detriment of the neighbouring houses being able to enjoy their properties, particularly in the summer months, when gardens are used both daytimes and evenings, and windows open, due to noise disturbance.
"A similar use operated in the adjacent unit in recent times and caused considerable problems for residents, with noise, behaviour and traffic movements.
"Whilst this is a different applicant, I feel that the same issues could arise."
A letter of objection was also received, signed by six nearby residents.
Despite this, Ms Raymond's report concludes that permission should be granted.
It says: "It is acknowledged by officers, and also the applicant, that another operator used the outside area for exercise with amplified music playing and that opened beyond the approved hours and therefore resulted in noise and disturbance to nearby residents.
"However conditions can be and are recommended to be imposed regarding the opening hours, the areas to be used for parking, that no amplified music should be played that can be heard outside the building and that no activities or exercise should take place outside the building."
The report concludes: "The proposed gym would provide a sport and recreational facility in a sustainable location that would contribute to health and wellbeing."