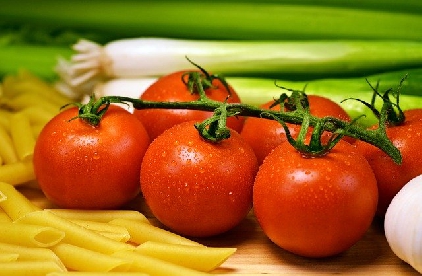 More than 1,200 people have volunteered to help deliver food and medicine to vulnerable residents across Herefordshire.
The food delivery services are essential for many residents as government advice suggests those over 70 or with a long-term health condition should stay indoors.
Council leaders have been overwhelmed by the efforts by volunteers and say they now have sufficient numbers to help the community.
Volunteers in Ross-on-Wye are expected to make their 200th delivery this week.
Ross mayor Jane Roberts said they have around 80 people helping deliver groceries and 15 people share the task of taking phone calls from the public along with another 150 people who have offered to help.
She thanked the Baptist Church for allowing them the use of The Venue on Hill Street.
Mayor Roberts said many people in their 70s who are still going out to shop can make fill in an order form to have shopping delivered to them.
"I've always said Ross is a wonderful town with a very resilient community and the townspeople have proven me right," she said.
"It's really good how people have responded."
She said it was important for locals is to keep safe by staying at home.
"Government advice is clear — if you are over 70, or have a long-term health condition, you should stay at home and let others do your shopping," she said.
"Our appeal this week is for people to tell their friends and neighbours who are going out to shop when they should be at home that Ross Good Neighbours can bring groceries to your door.
"You do not need a computer — just leave us a phone message on 01763 802046 and one of our friendly volunteers will call you back and take your shopping order.
"But if you do have an internet connection, go to www.rosscdt.org.uk and order online.
"We have more than 120 items on our shopping list."
County councillor Paul Rone who covers Redhill said people were really looking out for each other in Hereford.
He said things have got into a steady flow now the panic buying has died down.
"The main concern we had was getting prescriptions out to people," coun Rone said.
"In the first few days we were getting three to four calls a day but that's now gone down to about one a day.
Coun Rone also said that as so many people have taken up gardening during the lockdown they are preparing a competition for the Redhill area.
"Anyone in the area can enter, there will be two categories, first and second prize will be £150 and £50 to be spent in participating local businesses in the Redhill area.
"The prizes will be given out at a function at the Broadleys at a date to be confirmed which will include a fundraiser for the NHS."
Those interesting can take part by posting a photograph of their garden on the competition's facebook group page Redhill Gardens of the Year 2020 at www.facebook.com/redhillgarden.
Herefordshire Council leader David Hitchiner said: "On behalf of Herefordshire Council I would like to thank all those that have stepped forward to volunteer and help the vulnerable members of the local community during this difficult time. Just like the keyworkers the impact of their selflessness and kindness will be remembered long after this situation has passed."
Anyone who needs help in Herefordshire should contact the council's Talk Community Covid-19 response team on 01432 260027 or email talkcommunitycovidresponse@herefordshire.gov.uk