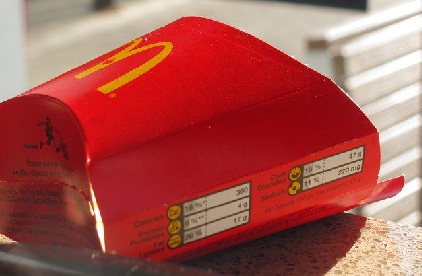 Fast food giant McDonald's has withdrawn plans to build a new restaurant in Leominster.
Their proposals would have seen the Golden Arches installed at the land at Morrison's car park off Baron's Cross road developed.
But bosses have now pulled the two-storey drive-thru scheme after two years in the planning system.
However, the American company says they are committed to the town and will work with Herefordshire Council to find a suitable location.
"We can confirm that the planning application has been withdrawn," a McDonald's spokesperson said.
"We remain committed to the town and will liaise further with the local authority and the local community to identify suitable locations."
Councillor Trish Marsh said: "I Welcome the lifting of a cloud that has been blighting the lives of neighbours for well over two years since the application was made.
"This application was totally out of scale for a small town like Leominster and did not match Leominster's own Neighbourhood Plan.
"We wish all of our Existing hospitality businesses the best at this difficult time."
Local residents also believe council planners found the increase in traffic at the Morrisons roundabout and extra load on the A44 would have resulted in a 2% increase in air pollution at Bargates.