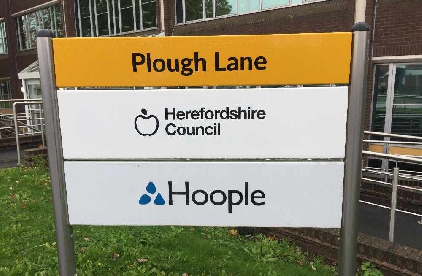 The leader of Herefordshire Council has announced changes to Cabinet Member portfolios.
David Hitchiner confirmed Councillor Pauline Crockett will step down from Cabinet due to personal reasons, but will continue her duties as a ward member.
Councillor Felicity Norman is the new Cabinet Member for Health and Adult Wellbeing, and Councillor Jenny Bartlett will continue as Cabinet Support Member.
Councillor Diana Toynbee's Children's and Family Services portfolio returns to the full list of responsibilities which Councillor Felicity Norman had when she had this portfolio, but with the addition of Councillor Kath Hey who is appointed as an additional Cabinet Support to support Young People's Attainment, including post-16 education, training and skills development.
This additional support role is important to reflect the responsibilities that Councillor Toynbee has concerning the Improvement journey in Children's Services and also the impact of the COVID-19 pandemic on young people and to ensure that the county's education and skills are aligned and delivered effectively.
The new Cabinet will come into effect from Sunday 1 August 2021:
· Councillor David Hitchiner - Leader of Herefordshire Council / Corporate strategy and budget
· Councillor Liz Harvey – Deputy Leader of Herefordshire Council / Finance, Corporate Services and Planning
· Councillor Diana Toynbee - Children's and Family Services, and Young People's Attainment
· Councillor Gemma Davies - Commissioning, Procurement and Assets
· Councillor Ellie Chowns – Environment and Economy
· Councillor Felicity Norman - Health and Adult Wellbeing
· Councillor John Harrington - Infrastructure and Transport
· Councillor Ange Tyler - Housing, Regulatory Services and Community Safety