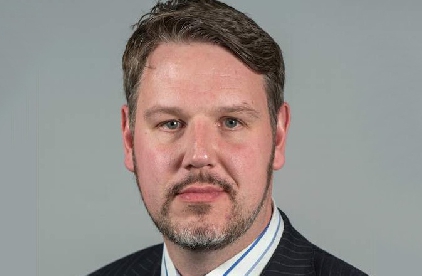 Conservative John Campion has been re-elected for a second term as the region's police and crime commissioner.
Mr Campion, who has held the role of West Mercia Police and Crime Commissioner since 2016, was re-elected on Monday (May 10) by almost 102,000 votes.
Mr Campion received 179,411 votes – more than 55 per cent of the vote – and came out on top ahead of Labour's Kuldip Sahota who polled 77,664 votes.
Margaret Rowley came third for the Liberal Democrat with 50,699 votes and Reform UK candidate Peter Jewell came in last with 16,419 votes.
Following the result, which was announced at the Sports Village in Shrewsbury, Mr Campion said: "I am incredibly proud and humbled to have the majority support of the communities of West Mercia in the first round.
"My promise is a simple one, to work hard to ensure our communities are safe and feel safe.
"I will back the police with the right resources to ensure they deliver on the things that matter most to the communities of West Mercia, and I will hold them account to make sure that this happens.
"I am impatient to deliver on my priorities and there is lots to be done, so there is no doubt that
"I'm a man in a hurry to do what's best for those who live and work in West Mercia."
The result from the election, which took place last Thursday (May 6) and combined votes from Worcestershire, Herefordshire, Shropshire and Telford and Wrekin, was announced in Shrewsbury.
Turnout this time round increased from 20.7 per cent in 2016 to 33.9 per cent.
The election was decided on first preferences as Mr Campion secured more than 50 per cent of the vote.
The elections for West Mercia Police and Crime Commissioner were due to take place last year, with the winner serving a four-year term, but were delayed due to the coronavirus pandemic.
John Campion was elected to the role for the Conservatives in 2016, replacing independent candidate Bill Longmore who retired, after receiving 83,619 votes following a second round of counting.