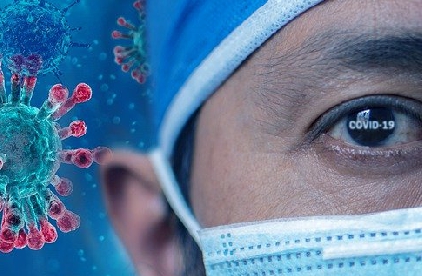 Public health officers warn they expect more local outbreaks of coronavirus as the lockdown is eased further in Herefordshire.
Karen Wright, director for public health in the county, says new clusters of infections could lead to the temporary closure of specific schools and workplaces.
The government has allocated more than £845,000 for Herefordshire which will help cover costs of the management of local outbreaks of Covid-19.
And the council is setting up a contact tracing hub which is where public and environmental health with other partners coordinate the response to new clusters.
But Ms Wright says the best thing people can do to prevent local lockdowns is by washing their hands, keeping their distance from each other and following health guidance.
"The most important thing we can collectively do is follow the guidance around handwashing," Ms Wright said.
"All those measures will help us keep the epidemic under control and control the rate of infection.
"If any organisation gets a positive case of coronavirus we would like them to inform us.
"That's because if we know there is a case within an organisation, particularly if it's a major employer or social place, then we can offer support.
"We've got the contract tracing hub which is where public and environmental health with other partners coordinate the response.
"And dependent on the situation we may call in an incident management team. This is where we bring in Public Health England local public health teams and infection control support.
"We have a rigorous process to find out what is going on in that setting and find out if there is anything that isn't being done that could be done to help stop the spread of infections."
She said the the mechanism to close off areas affected by future outbreaks is currently being worked out at a national and regional level.
"Let's try and avoid that happening," she said.
"Wash your hands, follow the rules of social distancing if you've got symptoms get tested. If you are contacted follow the advice and self isolate for 14 days.
"We support the most vulnerable by doing this and we can keep Herefordshire open.
"It may be that no matter what we do that there are still places that have to be closed.
"We will get outbreaks. We will get clusters but we can do our best to control how many of those there are by doing our best and following the rules."