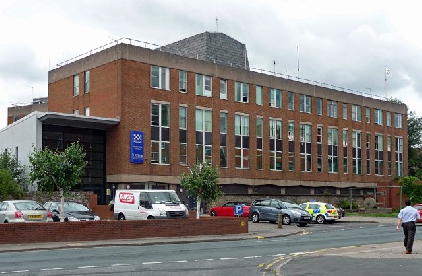 West Mercia Police is offering people in Herefordshire the opportunity to take part in a six week journey that will enrich their knowledge of policing and enhance their life skills.
The Citizens' Academy is a six week programme where participants meet with officers and staff from various areas of the force and obtain and understanding of the work that is involved in modern day policing.
The academy is open to all members of the community, whether they are people aspiring to join the police service or related enforcement agencies, or others looking to develop their own career path in their own sector, such as running a licensed premises or working in a local authority.
It also offers the opportunity for members of the public to learn more about policing, such as crime prevention, the dangers of the internet and keeping homes and communities safe. This information can then be shared with local networks to provide further reassurance to the community.
It is also an opportunity to meet new people and make new associations over the six week period.
PC Mark Galpin took part in the Citizen's Academy in 2016. He said: "I am a PC currently based at Hereford police station. In 2016, I attended the first ever Citizens' Academy. I have always wanted to become a police officer, and knew that this course would allow me to get a better understanding of what the police was really about.
"I attended the course with an open mind and ready to learn. Each week, a new speaker attended the course and provided information about their chosen field, ranging from dog handlers and response officers to CID and crime scene investigators. Every week was extremely informative, and I felt the course provided me with a very good understanding of many roles within the police.
"I also got to meet a great bunch of people that attended the course and made many friends along the way.
"The course allowed me to confirm that my decision to join the police was the right one for me and allowed me to introduce myself to the right people. Following the course, I submitted an application with West Mercia Police for the role of response officer, and I have now been serving in the role for two and half years. I am very grateful for my opportunity with the Citizens' Academy and would happily do it all again."
The academy will run for six weeks on Tuesday evenings for two hours and will be held at Hinton Community Centre in Hereford.
To register your place on the Citizens' Academy, contact PC Chris Lea at Hereford Police Station on 07773 050598 or email christopher.lea@westmercia.pnn.police.uk by 15 May.