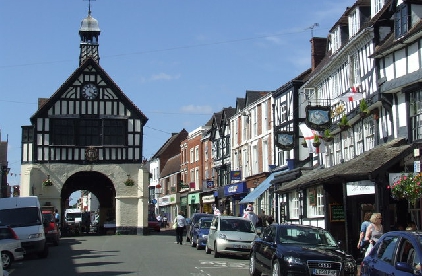 © Copyright Malc McDonald and licensed for reuse under this Creative Commons Licence.
Bridgnorth High Street will be closed to traffic on Saturdays to allow social distancing during market trading hours.
From tomorrow, the High Streetwill be closed to traffic (apart from emergency vehicles) between its junctions with Whitburn Street and Listley Street from 5am until 3pm.
Shropshire Council says the measure has been put in place to allow visitors to the town the chance to shop in a safe, socially-distanced manner.
The decision was taken following concerns about the lack of social distancing in the most congested areas on market days.
Steve Brown, Interim Assistant Director of Infrastructure and Communities said: "We envisage this closure taking place on Saturdays for no more than three to four weeks while the necessary arrangements are made to ensure compliance with social distancing guidelines and allow for safe shopping and trading in Bridgnorth. There are no plans to make this a permanent feature, however it is a necessary response to the current COVID-19 advice from Public Health England and the Government."
market traders and other businesses during this time.
The 'No Entry' at the junction of High Street and Cartway is to be suspended during this closure.