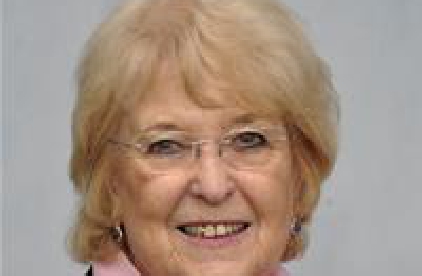 Arsonists seem to get "a slap on the wrist" while their crimes can threaten farmers' livelihoods, a senior councillor has said.
Pauline Dee, who sits on the Shropshire and Wrekin Fire and Rescue Authority, said the offence of causing criminal damage by fire "doesn't seem to be such a serious crime" any more.
Deputy Chief Fire Officer Andy Johnson reassured Cllr Dee that the Shropshire brigade co-operate with the police and he was not aware that courts were handing out shorter sentences.
But, he added, "limited evidence" in the wake of an offence can limit how far prosecutions get.
They were speaking at a meeting of the fire authority's Standards, Audit and Performance Committee, where Cllr Dee is vice-chairman.
A report for the committee, co-authored by Officer Johnson said that one of the Shropshire Fire and Rescue Service's 2019-20 targets is to "reduce deliberate fires to not more than 547" throughout the year. With 267 recorded between April and October 2019, the report classed achieving this target as "very likely".
Cllr Dee, an independent member of Shropshire Council who represents Wem, asked whether sentencing made a difference to the prevalence of arson.
"When a barn or other agricultural building is destroyed, it's a whole year's worth of work lost," she said.
"Before, when someone was convicted of arson, they went down for a long time.
"Now it seems to be a slap on the wrist, although perhaps I'm exaggerating.
"I was just wondering if that makes a difference."
Officer Johnson said: "When there is evidence that there is deliberate setting [of fire], we do work very well with the police.
"The difficulty would be – especially in rural areas – around limited evidence being available.
"We haven't had evidence that there has been a diminution in terms of length of sentences, and I don't sense that personally."
Sentencing Council guidelines for arson recommend a range of a penalties, from an eight-year custody term to an absolute discharge.