Services For Independent Living (SIL) are recruiting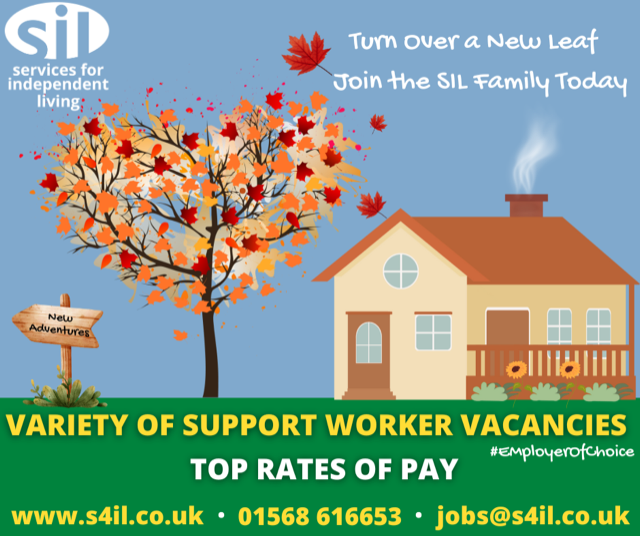 If you're looking for a rewarding career as a support worker, we've got exciting opportunities waiting for you. At Services for Independent Living, we believe that every person deserves to live the life they choose, in their own homes and communities, and our dedicated team of support workers play a vital role in making that a reality.
Working with us, you'll provide personalised care, support, and companionship to individuals with disabilities or the elderly who cherish their independence. Your compassion and dedication will be the driving force behind their smiles and successes.
Our commitment to you will be as strong as our commitment to our Service Users. We offer top rates of pay, comprehensive training, flexible schedules and a supportive work environment that values your growth and well-being.
Visit our website at www.s4il.co.uk or call us on 01568 616653 to explore available positions and start your journey towards a fulfilling career.
Join the SIL Family today – where you won't just change lives, you'll be enriching them.
Hereford

Medium-level cloud

High: 4°C | Low: -5°C

Ludlow

Medium-level cloud

High: 3°C | Low: -3°C

Abergavenny

Sunny intervals

High: 4°C | Low: -1°C

Monmouth

Medium-level cloud

High: 4°C | Low: -3°C