Royal National College for the Blind are looking to recruit a Learning Mentor/Cover Teacher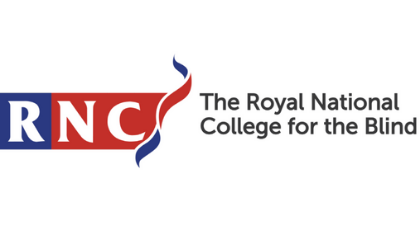 JOB DESCRIPTION
Job title: Learning Mentor/Cover Teacher

Reporting to: Director of Learning and Curriculum
Hours: Full Time/37 hours per week
Fixed term until 30 June 2023 in the first instance.
Salary: £24,776 per annum
Closing Date: Friday 16 September 2022 at 5 pm

Job purpose:
To work alongside teachers in identifying and providing high quality individualised study support to a broad spectrum of students. You will develop and lead the delivery of a comprehensive cross college package of study support which provides a menu of choice for students.

Main duties and responsibilities:
• liaise with staff to identify learners who would benefit from mentoring
• discuss and help decide how identified needs will be addressed
• support the delivery and implementation of a study skills curriculum
• implement strategies and support learners in self-esteem and confidence-building activities
• help learners who are underperforming in their subjects, either on a one-to-one or group basis. In some cases, this may be delivered within lessons.
• listen to learners and help them resolve a range of issues that are creating barriers to their learning and where appropriate signpost to alternative support mechanisms within the college
• draw up agreed action plans with learners, outlining the aims of the mentoring, and monitor their progress
• Work towards developing a sound knowledge of specialist assistive/braille technologies with a view to providing additional support to students
• monitor attendance and punctuality of learners
• maintain accurate records and prepare written progress reports
• work flexibly for no more than 50% of your support hours to provide cover for teachers across the whole curriculum offer.
• embed Literacy, Numeracy and Key Skills in all lessons as appropriate and evidence related aspects of Equality and Diversity to all curriculum areas.
• take responsibility for self, students and visitors in all aspects of Health & Safety and work in accordance with college policies and procedures to comply with regulations.
• actively participate in CPD activities and staff development activities, including vocationally relevant training
• support students in assessments and exams as a practical assistant, reader or scribe
• contribute to an environment where all staff, visitors and learners conduct themselves in an acceptable way. To set an example of directly challenging any unacceptable behaviour on campus.
• contribute to the enrichment and leisure programme which may require some evening and weekend working.
To apply click HERE
RNC is an equal opportunities employer welcoming applications from all sections of the community. We are committed to safeguarding and all successful applicants will be subject to an enhanced DBS (Disclosure and Barring Service) check.
Eligibility to work in the UK is required.
Hereford

Low-level cloud

High: 4°C | Low: -4°C

Ludlow

Sunny intervals

High: 4°C | Low: -3°C

Abergavenny

Low-level cloud

High: 5°C | Low: -1°C

Monmouth

Low-level cloud

High: 5°C | Low: -2°C