Royal National College for the Blind are looking to recruit a EHCP and Placement Funding Advisor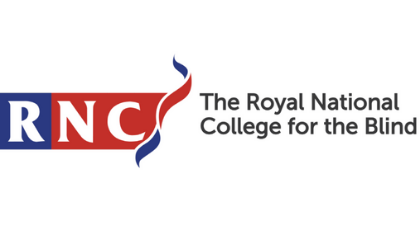 JOB DESCRIPTION
Job title: EHCP and Placement Funding Advisor

Reporting to: Registrar

Hours: Part-time 29.6 hours per week (0.8 contract)Fixed term contract for 12 months in the first instance
Salary: Full time salary £23,469 - £28,595 per annum, depending on experience. Pro rata: £18,775 - £22,876: 0.8 contract

Job purpose:

The primary purpose of this role is to provide effective and timely advice, guidance and support to prospective students and their parents/carers from first contact, through admission processes, and up to the point of funding approval. This includes extensive liaison with key stakeholders who support prospective students in their home area.
As a national College which supports young people from across the UK, it is essential that we maintain a strong relationship with each individual as they navigate their way through the placement funding approval process required to attend RNC.
Main duties and responsibilities:
• Provide information and advice to guide young people with visual impairments and their families successfully through the statutory SEND processes
• Advise young people and their families as to their rights regarding the SEND process and support their engagement with key professionals within their home local authority
• Provide advice and guidance on the SEND Tribunal process
• Help young people and families to clearly articulate their needs, priorities and desired outcomes, both in communication with the College and in discussions with their home local authority and other stakeholders
• Recommend external professional support to families, arranging introductions where needed
• Develop and maintain effective partnerships with external agencies and services across education, health and social care
• Ensure thorough and appropriate liaison with local authorities, specialists, schools, colleges, parents and young people in all matters relating to the funding/Education Health and Care Plan (EHCP) process, ensuring all deadlines are met
• Develop and maintain SEND law and EHCP guidance and information documents for young people and families, and for external professionals
• Provide advice to Registrar regarding responses to EHCP consultations
• Liaise with other teams across the College to ensure timely responses are provided to all queries, whether internal or external
• Attend parent sessions, pre-entry assessments and student recruitment events, such as Open Days and 'Have-a-Go' activity weekends
• Prepare and deliver presentations related to SEND processes to young people and their families, as well as external professionals at student recruitment events
• Manage and maintain own caseload log, ensuring that all contact and background work is recorded
• Undertake own administrative work related to casework
• Provide reports and statistical information to Senior Management Team, as requested
• Assist in the efficient running of all aspects of the Registry service which may involve occasional work outside normal office hours
• Attend and contribute to relevant meetings and working groups, both within the College and externally
The Person Specification for this role can be found here: Job opportunities (rnc.ac.uk).
If you would like to have an informal conversation regarding this role please contact HR on hr@rnc.ac.uk.
Note: This job description covers the main, current duties and responsibilities of the job; however, it is subject to review and amendment in the light of developing or changing organisational needs. Other activities commensurate with this Job Description may from time to time be undertaken by the Job Holder.
Hereford

Low-level cloud

High: 4°C | Low: -4°C

Ludlow

Sunny intervals

High: 4°C | Low: -3°C

Abergavenny

Low-level cloud

High: 5°C | Low: -1°C

Monmouth

Low-level cloud

High: 5°C | Low: -2°C