Production Operatives required at Clean Linen & Workwear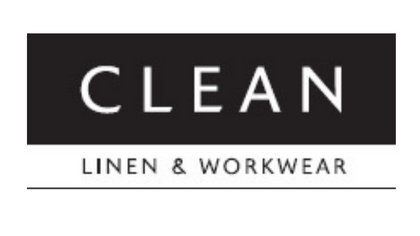 Production Operatives required at Ross-on-Wye Laundry Site
Clean Linen & Workwear are now recruiting for a production operatives at their commercial laundry site at Netherton Road, Overross in Ross-on-Wye, HR9 7QQ.
They are here to help people achieve their ambitions and that's what makes CLEAN a great place to work. A career with them means being part of an organisation with a clear vision and strong, shared values. They will give you everything you need to do a great job, and your contributions will be properly recognised, highly valued and well rewarded.
Successful candidates will be required to work rotating shift patterns comprising of early and late shifts. One week you would work Monday to Thursday 5.45am to 4.15pm and Friday 6am to 6pm. The following week you would work Monday to Thursday 4.30pm to 3am and Saturday 6am to 6pm.
We are also offering flexible roles with various hours available between 6am and 6pm.
It is essential that candidates are flexible as there will be a requirement to work some additional hours to cover for any peaks in operational demands.
We offer progression for our Production Operatives to move into a Key Operative position and then move up again to a Team Leader position if this is something you are eager to do.
Responsibilities will include ensuring the efficient and smooth running of the production area, processing flatwork through ironers, some sorting work and packing. The successful candidates will demonstrate a positive attitude, the ability to work as part of a team and have previous experience of working in a commercial laundry or production type environment.
Essential
•Ability to receive written and oral instruction and communicate with colleagues in English
•Fit and healthy to cope with the physical demands of handling heavy goods (packs of linen, towelling and moving of full laundry cages)
•You must be able to prove your right to work in the United Kingdom
Benefits
•£10.75 Per Hour
•Pension Scheme
•21 days holiday
•Employee Assistance Programme
Training and equipment
•Uniform and protective equipment provided
•Full Training provided
Job Types: Full-time, Permanent (We are also offering flexible roles with various hours available between 6am and 6pm.)
Salary: £10.75 per hour
If you are confident that you could make a difference, then please submit a copy of your CV to recruitment@cleanservices.co.uk
Hereford

Sunny

High: 11°C | Low: 2°C

Ludlow

Sunny intervals

High: 10°C | Low: 5°C

Abergavenny

Sunny

High: 11°C | Low: 7°C

Monmouth

Sunny

High: 11°C | Low: 6°C