Celebrating 30 Years Of Sunshine Radio with Hogarths, Hereford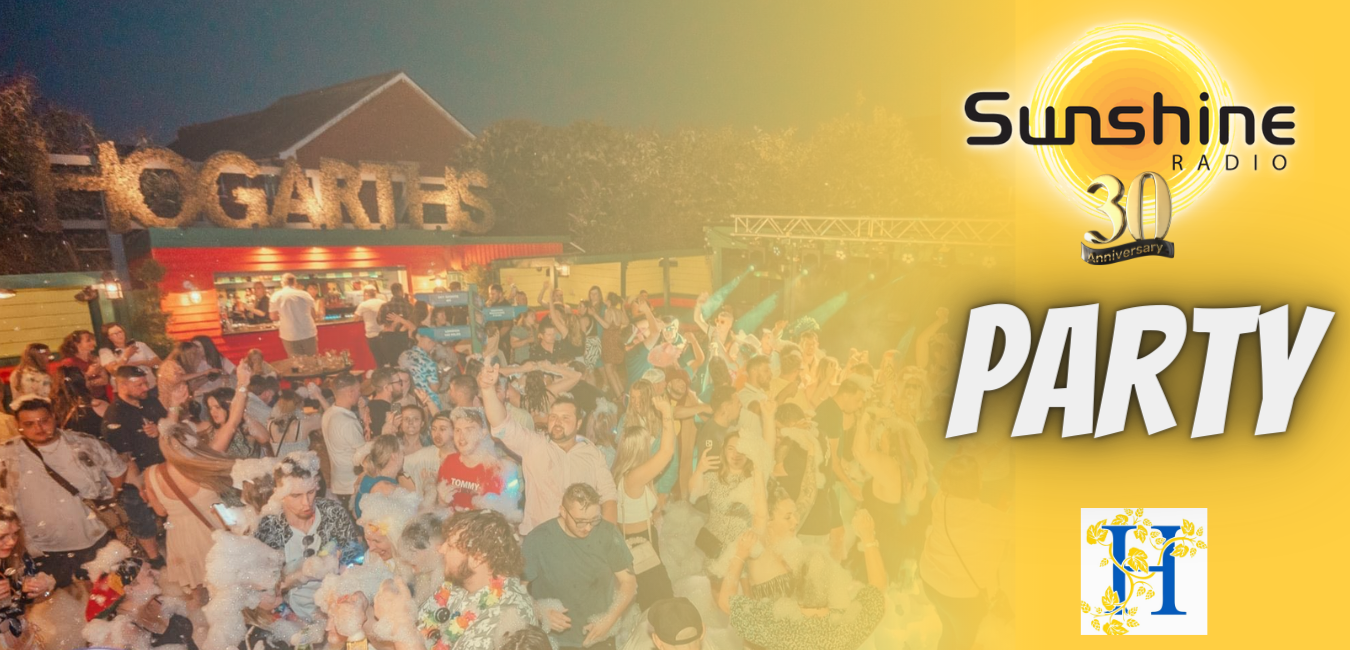 Celebrating 30 Years Of Sunshine Radio with Hogarths, Hereford on Saturday 15th October.
Whether you join Hogarths during the day or at night you are sure to have a fantastic experience.
They have a wide range of Gins currently stocking over 120 different brands. All are perfectly served and garnished to enhance the flavours and botanicals of your choosing. Whilst they have a large selection of gin available, it's true to say their focus is on quality alongside uniqueness too.
They are ideally located in the heart of the great city of Hereford. Their interior has been carefully crafted to bring you the best drinking experience.
There are also wall mounted flat screen TV's located around their bar showing all live major sport. Which you can enjoy in intimate seating booths or open plan areas. Their friendly staff are always waiting to greet you with a warm welcome.

Can you believe Sunshine Radio has been around for nearly 30 years!
So we're having a party!...and on Saturday the 15th October you can join Nick Jones and a whole host of us from the team playing great music from the past 30 years LIVE from Hogarths Commercial Road, Hereford.
We've got fantastic drinks promotions, a VIP area where you can meet and greet with Sunshine presenters and much more.
Join us for a celebration of 30 years with our friends at Hogarths Hereford –for Gin, Party, Social or Sport – they've got you!
Hereford

Low-level cloud

High: 4°C | Low: -4°C

Ludlow

Sunny intervals

High: 4°C | Low: -3°C

Abergavenny

Low-level cloud

High: 5°C | Low: -1°C

Monmouth

Low-level cloud

High: 5°C | Low: -2°C