A Focus on the town of USK at Christmas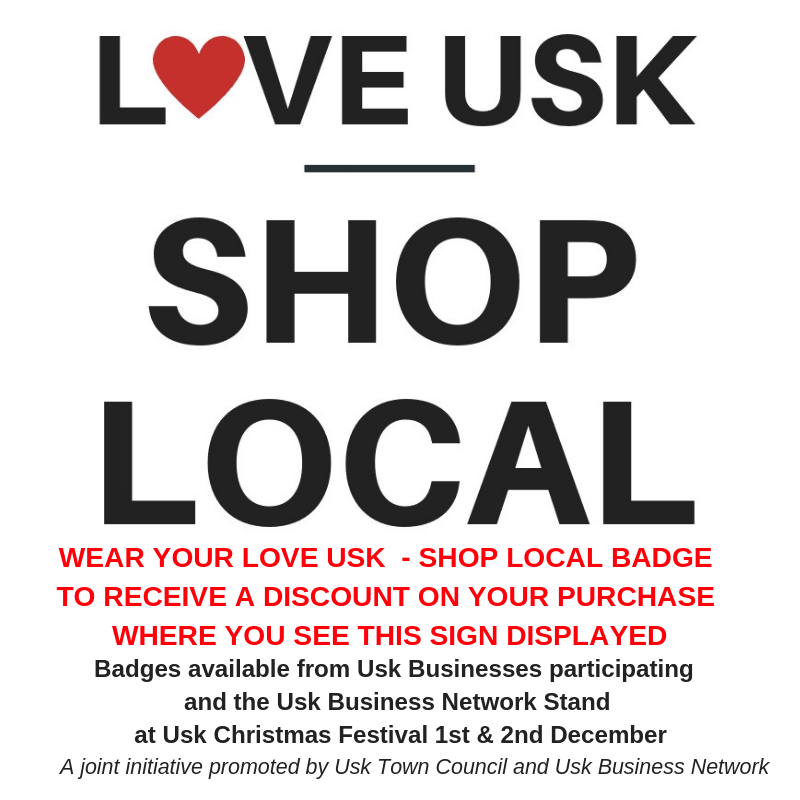 The picturesque town of Usk is the perfect place to spend your time Christmas shopping this year.
Among the charming streets and historic buildings you'll find truly local shops with gifts to fit all tastes and prices, and for belly warming festive fayre , try the food shops, cafes and traders, tearooms and pubs. Why not drop by the Norman castle and snap a selfie?
Go traditional and shop the local streets this Christmas in historic Usk – always open for business.
Click on the below business logos to find out more about USKs unique local business and what they are doing this Christmas:
Hereford

Low-level cloud

High: 4°C | Low: -4°C

Ludlow

Sunny intervals

High: 4°C | Low: -3°C

Abergavenny

Low-level cloud

High: 5°C | Low: -1°C

Monmouth

Low-level cloud

High: 5°C | Low: -2°C