You Rock with Green Spider Climbing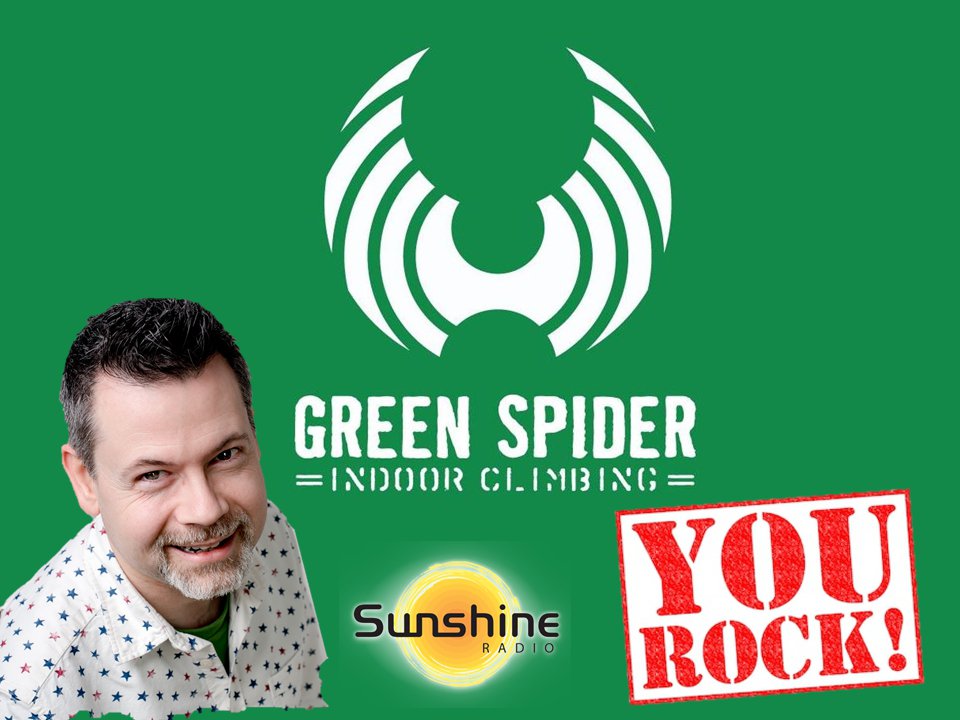 It's time to 'get rocked' as Green Spider Indoor Climbing celebrate their first birthday with us at Sunshine Radio.
We need a team of 5 to join Mark Edwards trying out an exciting taster session at their state of the art climbing facility at Rotherwas. Be part of his 'You Rock' team on March the 9th as we test out the amazing climbing walls – it's going to be a brilliant fun experience. Just register using the form below, upload a picture of yourself ready to get involved and tell us why you want to have a go for free!
Hereford

Low-level cloud

High: 4°C | Low: -4°C

Ludlow

Sunny intervals

High: 4°C | Low: -3°C

Abergavenny

Low-level cloud

High: 5°C | Low: -1°C

Monmouth

Low-level cloud

High: 5°C | Low: -2°C