Rock Shop and Recover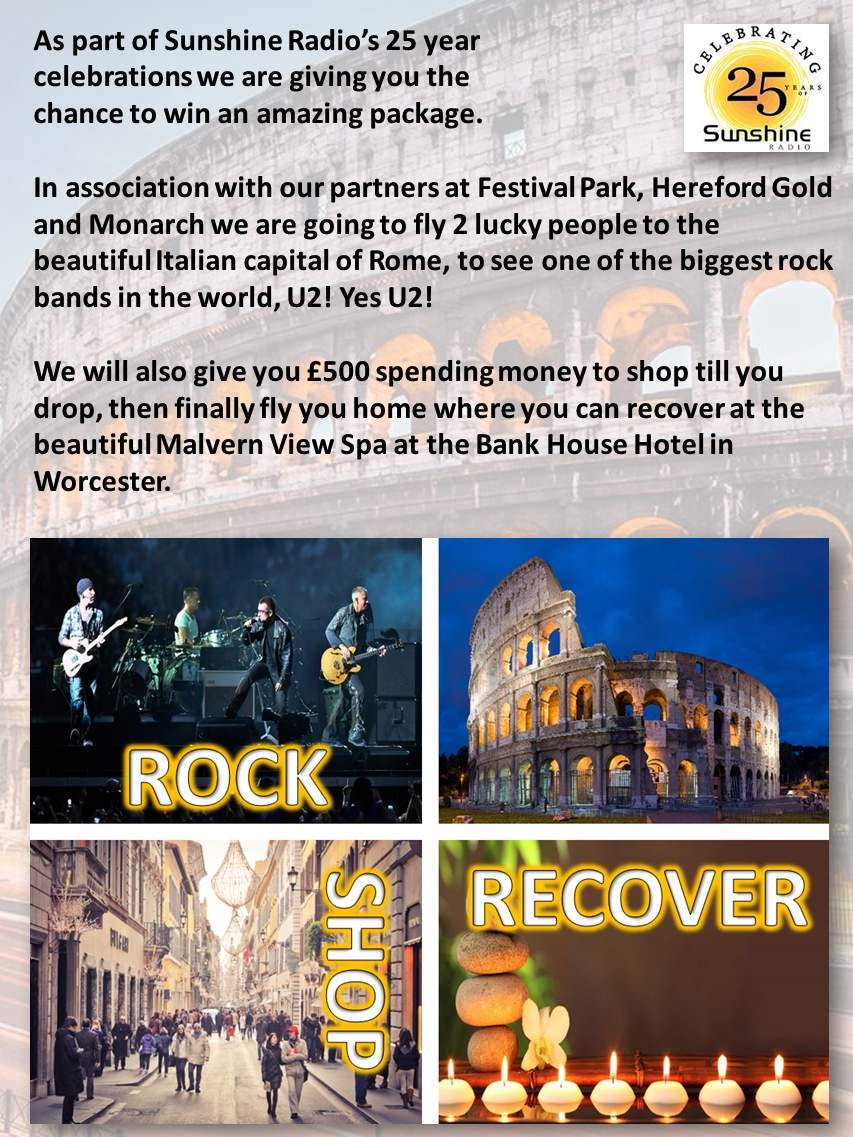 ROCK SHOP AND RECOVER FINAL:
Voting is now open for Rock, Shop and Recover.
Who will be off to see U2 in Rome, £500 spending money with hotel and flights plus a luxury spa day on return.
The contestant who has the most likes on their karaoke video on Facebook will win the competition.
Voting closes on Friday 12th May 2017 at midnight. Good luck!
Hereford

Low-level cloud

High: 4°C | Low: -4°C

Ludlow

Sunny intervals

High: 4°C | Low: -3°C

Abergavenny

Low-level cloud

High: 5°C | Low: -1°C

Monmouth

Low-level cloud

High: 5°C | Low: -2°C