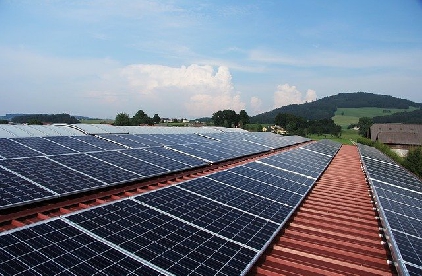 Concerns have been raised about a plan to build a huge solar farm on the outskirts of the city.
The proposals by BRL Solar UK would see a huge 50-acre solar farm built on Birchall Green Farm in Sinton Green near Worcester.
Some residents say they are worried about the loss of farmland in the area and are also concerned about the disruption caused during the six months it would take to build the solar farm if the plans are approved.
Concerns have also been raised by the 160-member Grimley Solar Farm Action Group about the effect it would have on the bordering Monkwood Nature Reserve.
The solar farm which would total 80-plus acres in total, would be used for 40 years and would create enough energy to power 7,000 homes and businesses according to the application submitted to Malvern Hills District Council (MHDC).
Local resident Keith Palmer said: "Climate change is a hot top at the moment, and rightly so. We all need to do more, but just because solar has some green credentials doesn't mean it should be located anywhere.
"As with everything, there is a time and a place. Consideration must be given to other factors, such as effects on nature and the visual impact.
"This area is popular with visitors wanting to enjoy the countryside. Walkers, cyclists and horses usually outnumber cars and people come here to be amongst nature. This development would ruin the area's character and beauty."
As much as 4,600 tonnes of carbon dioxide (CO2) would be saved every year.
BRL Solar said a number of new hedges would be planted to mask as much of the solar farm as possible and all public rights of way would remain open.
The solar panels would also not need to be secured into the ground with concrete which would allow sheep to continue grazing between and underneath them.
The application will be discussed by Grimley Parish Council at a meeting in Sinton Green's Peace Hall from 7.30pm on Monday, October 18.