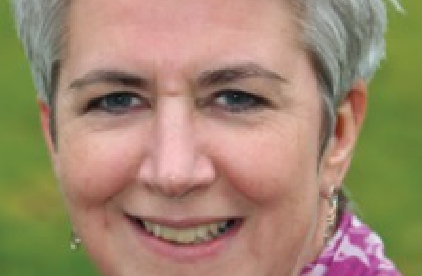 A proposal that the costs of future motions presented to Powys County Council are worked out before they are discussed by councillors, has been approved.
At a stormy Powys County Council meeting on Thursday, September 23 the cost implications motion was presented by Conservative councillors Iain McIntosh and Lucy Roberts.
Cllr Roberts who seconded the motion believed that residents would be "horrified" that council business can be changed without its financial implications worked out.
As many councillors don't have access to financial data and without staff support to help research the financial implications of turning the motion into reality, Liberal Democrat councillor Jake Berriman put forward an amendment that asked that portfolio holder for corporate governance (Cllr Beverley Baynham) to look into the cost of doing this.
Cllr McIntosh who holds the housing, planning and economic regeneration portfolio, told councillors that the wording of the amendment would allow uncosted motions to still come to council, as officers can say "no" to requests for help.
Cllr McIntosh believed the amendment to be "not fit for" purpose, and when put to a vote it lost by 32 votes to 25 with one abstention.
This brought the original motion back for a vote.
Portfolio holder for adult social care and Welsh, (Independent) Cllr Myfanwy Alexander pointed out that if she wanted to bring an initiative forward she would need to find out how much it cost.
Cllr Alexander said: "I couldn't just appear in this chamber and tell everyone how kindly I was by flying a kite."
"What I do see is that we spend a lot of time in this chamber discussing matters that are either extraneous to our powers or we might not be able to afford them.
"I'm sure it wouldn't be impossible to set up a system where the rough costs can be given."
"It would give a motion that was passed real authority, it would allow people to support it with confidence."
Plaid Cymru's Cllr Bryn Davies said: "The problem seems to be proposals from the opposition.
"We need to recognise that this is a direct attempt by the right wing of the ruling group to restrict the democratic process in a way that Donald Trump's supporters would be very proud of.
"It's a disgraceful suggestion."
"I hope the right-thinking members of that group will recognise the proposal for what it is."
Labour group leader, Cllr Mathew Dorrance pointed out that in the past, his group had put forward a motion to bring Heart of Wales Property Services (HOWPS) back under council control – a move that is now taking place.
Cllr Dorrance said: "I believe this is a deliberate attempt to limit the ability of non-executive councillors to influence policy and change in the council, something that should be an option to us all as we're all elected equally."
Finance portfolio holder and Conservative group leader, Cllr Aled Davies said: "Budgets are very carefully drawn up and any motion that impacts that need to be carefully considered, this proposal is the sensible thing to do."
Head of finance Jane Thomas said: "Obviously I would need to be involved quite early as the motion is being developed to assess the amount of time we would need for costs.
"We would work confidentially with any councillors who brought motions forward."
The vote was taken, and the motion was passed by 31 votes to 24 and two abstentions.