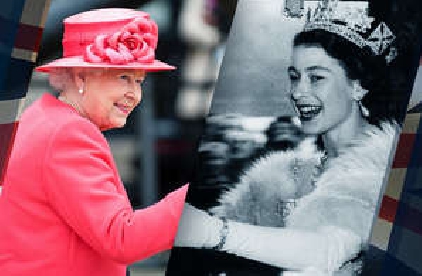 Powys County Council is inviting communities to apply for road closures, free of charge, to allow them to hold communal street parties in celebration of the Queen's Platinum Jubilee in June.
The Queen's Platinum Jubilee celebrations are happening between 2 – 5 June 2022 with an extended bank holiday weekend providing the opportunities for communities to come together to celebrate this historic milestone.
During the four-day weekend, local people are being invited to run their own street parties and host a 'Big Jubilee Lunch' to reignite the great British community spirit and mark this momentous occasion.
Cabinet Member for Highways, Councillor Heulwen Hulme said: "Applying for a closure for a street party would normally attract an administration fee but the council has decided to waive the fee to help communities celebrate this important anniversary.
"To mark the Queen's historic 70-year reign, we would like to encourage residents across Powys to celebrate their connections, get to know each other a little bit better and bring the jubilee celebrations into the heart of every community by hosting street parties and joining in with The Big Jubilee Lunch."
For more information on getting involved with the jubilee celebrations, please visit https://www.edenprojectcommunities.com/the-big-jubilee-lunch
To process applications for street parties and subsequent road closures in time, any individual or group who intend to hold a community event on a public highway, need to let the council know by Sunday 27 March 2022.
An application form and further information can be obtained by contacting the council's Traffic Section by emailing traffic@powys.gov.uk