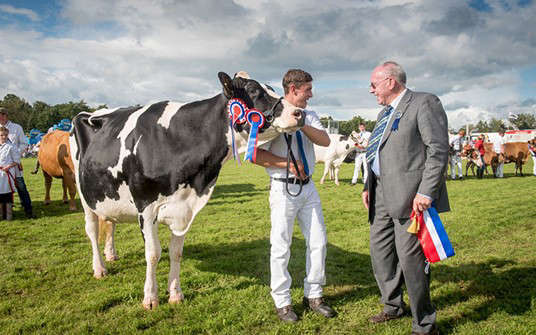 The hugely popular USK show returns
We are now just days away from the fantastic and fun-filled day out at the Usk Show! On the second Saturday in September, every year since 1844, Usk farmers 'Club have held the show to celebrate and give recognition to the wonderful Monmouthshire farming and agriculture.
Usk show did not take place in 2020, due to the immensely tough period we all endured. However, the showground is being warmly welcomed back this Saturday, 11th of September!
There are countless entertaining events this year, with the main attraction sure to get your pulse pumping! – Jamie Squibb is riding freestyle on his motorbike in the main ring, promising a dare-devil performance of tricks and stunts.
The 180-acre showground comprises of 11 different sections, each hosting different captivating competitions. Usk farmers bring their most favoured livestock including cattle, pigs, and sheep to compete in the Agricultural Livestock Section. If you are an equine enthusiast, you will find an array of Horse shows, including show jumping and many other enjoyable events.
Other shows include Goat, Poultry, Rabbits, Horticulture, Homecrafts, Dog shows, Steam Corner and Vintage Tractors.
This event is dog friendly, meaning you can take your pawfect pooch with you for a day of excitement. Disabled access is also available at the showground.
If you are a fan of farming, or perhaps want to spectate some truly spectacular stunts, The Usk Show can offer all of this and so much more!