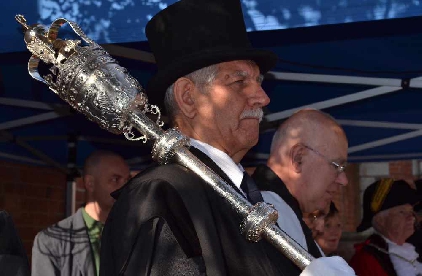 Tributes are being paid to John Coxill who has passed away.
Mr Coxill was the former Sergeant at Arms and Mace Bearer for Ludlow Town Council. He was a well-respected and esteemed member of the Civic Team, who attended many ceremonial events in Ludlow.
He passed away on Friday.
Mayor of Ludlow, Cllr Tim Gill said: 'We will remember his distinguished countenance and jovial manner during his long and dedicated service to the town. I was particularly grateful for his invaluable advice on ceremonial matters when I first became Mayor. The Town Council sends sincere condolences to his family at this sad time."