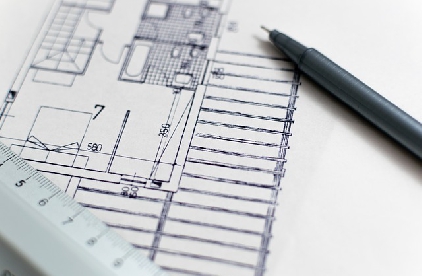 Developers want to build five homes in a village near Ross-on-Wye.
Ross Properties have submitted proposals to Herefordshire Council to build on the land at Aldene in The Lea.
The homes would be a mix of two storey detached houses and single storey bungalows.
The council previously granted permission for houses on the site in 2016 and if the latest plans are approved consultants say there would be a total of 9 properties on Aldene.
But objector Jane Robertson said local services would not be able to manage the extra demand.
"The school will not be able to cope with more children," she said.
"Doctors surgeries in Ross and Mitcheldean will not be able to cope with more patients especially when all the new build homes in Ross are completed.
"Where will the extra population find work?"
Consultants working for the developer say the proposal offers a mix of home types to accommodate local needs and that the essential greenness of the site is preserved through the boundary trees and shrubs.
Residents have until June 2 to comment on the scheme which planners are expected to consider by June 20.