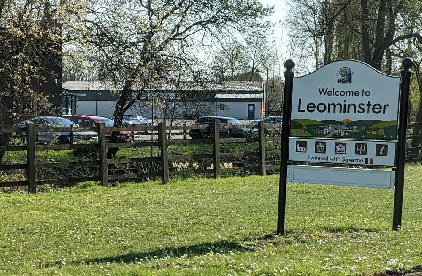 Leominster is set to benefit from part of a £95 million initiative.
The North Herefordshire town has had its bid for cultural heritage funding successfully granted.
The funding, available as part of the £95 million High Streets Heritage Action Zone initiative, has been secured by the newly formed Leominster Cultural Consortium, made up of representatives from the local community including local artists, creators, crafters, performers, event organisers and community groups.
Consortium chair Wendy Coombey said: "This funding is incredible news for Leominster and we are looking forward to working with our community and partner organisations to highlight and support culture and the arts in our town over the next three years and beyond. We want people from all backgrounds and abilities to explore, create and enjoy taking part in art and culture, in a way which really celebrates our community and the wonderful place we live."
Community consultation on how the funding should be spent is due to start during the upcoming Leominster Festival, which is planning a summer of music, poetry and family fun. Following the Covid pandemic, these three years of funding will allow the town to design an exciting creative programme to engage and inspire.
Community engagement events will be launched on July 3 at the festival's Big Green Family Fun Day on the Grange.
The consortium is led by the Leominster Festival and also supported by Leominster Town Council.