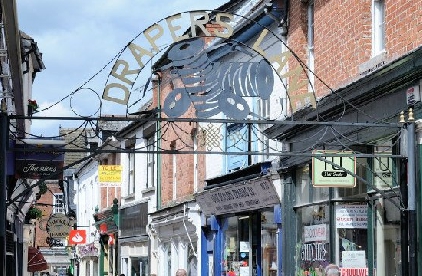 Leominster has been awarded £1.8million from the government.
The funding from Historic England will be used to encourage visitors and help local businesses in Leominster to improve footfall during these tough times on the high street.
The money will be used to restore shop fronts and buildings, and create a heritage app.
The £95m government-funded High Streets Heritage Action Zone (HSHAZ) programme, which is delivered by Historic England, aims to unlock the potential of high streets, fuelling economic, social and cultural recovery.
The High Streets Heritage Action Zone initiative is funded with £40m from the Department for Digital, Culture Media and Sport's Heritage High Street Fund and £52m from the Ministry of Housing, Communities and Local Government's Future High Street Fund. A further £3m will be provided by the National Lottery Heritage Fund to support a cultural programme.