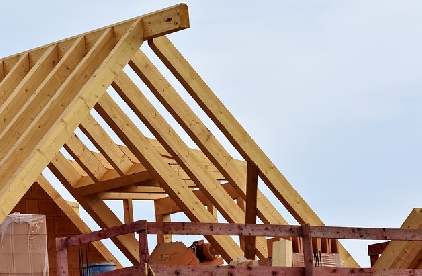 County planners have rejected a scheme to build three homes in Allensmore.
Herefordshire Council planning officers had said the plans to develop the land east of Bramble Cottage were an example of sustainable development and recommended approving them.
But councillors disagreed and backed calls from more than 33 residents and the parish council to reject the scheme.
Allensmore parish councillor Tony Cramp told the committee this week that approving the plans would cause serious harm to the character of the village, contravene policies and lead to safety and environmental risks.
"The location contravenes the neighbourhood development plan, it's outside the settlement boundary and conflicts with policy A4 which requires that new development should not be behind other houses."
Tim Hancox, who spoke on behave of other residents, told the committee that they commissioned an independent transport report which raised concerns over the plans.
"Refuse vehicles will not and almost certainly cannot enter the site," he said.
"There would not be any passing placings for at least 50 metres."
Ward councillor Christy Bolderson said the local community was overwhelmingly against the plans.
"The site in consideration is at odds with every planning policy in the Allensmore NDP.
"Residents also believe this application contravenes several policies in the core strategy."
Councillor Roger Phillips said residents respected the linear nature of the village and had placed it as a policy for the NDP.
"I have great sympathy with that. And I'm supportive of that.
"To not strongly support what that neighbourhood plan says would absolutely slap them in the face and send a very negative message to all those people working on neighbourhood plans.
"Once you allow double depth development, we know what's happened, the horse has gone right out the door and it is too late to bolt it."
He also said the council would need to take surface drainage more seriously in future and recommended rejecting the scheme.
This was seconded by councillor Mary Foxton and 13 councillors voted for this rejection.
Chairman John Hardwicke abstained.