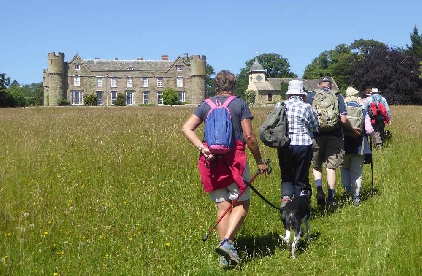 Herefordshire Walking Festival to take place in less than two weeks.
The festival will take place over 9 days with over 50 walks, all in 1 beautiful county.
Places are still available on a variety of walks, including: Duchy Woodland, Orchards, Cider, Wildlife, River walks, Poets, Hereford Knife Angel, Church visits, WW1 Memorial Walks, 20+ mile Challenges, Book Walks & Dragons.
Festival Co-ordinator Liz Hill said: "Herefordshire has recently been named one of the most hidden corners of Britain, so what better way to explore the county on a guided walk."
She continued…. "Our sincere thanks go to all who lead, back-up and work together voluntarily to enable Herefordshire Walking Festival to carry on successfully, as it has done since its inception in 2002."
Tickets are available online at www.herefordshirewalkingfestival.co.uk