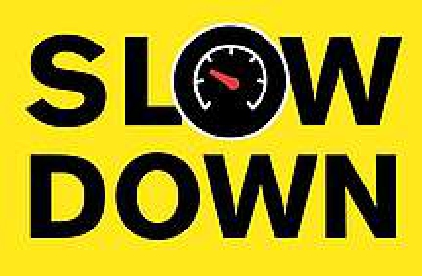 Gwent Police is urging motorists to slow down to save lives following the launch of a speed enforcement operation by the National Police Chiefs' Council (NPCC).
As part of the two-phase approach, officers are already patrolling the five local authority areas to remind motorists of the potential dangers of breaking the speed limit.
Phase two of the operation will begin next week, with Gwent Police stepping up speed enforcement activity for a further two weeks and focusing on areas where speeding is a regular problem or areas with a history of serious collisions.
Superintendent Glyn Fernquest, of Gwent Police's operational support unit, said: "Gwent Police is committed to protecting all road users.
"Our message is clear: the speed limit has not changed. If you are caught speeding or driving recklessly, you will face enforcement action.
"Checks are taking place across the entire force area, enabling our officers to more easily identify those that drive carelessly or illegally, putting themselves and other motorists at risk.
"The force is also operating regular checks on our major and minor arterial routes to ensure that those wishing to travel are conducting essential journeys only. If you must travel, please obey the speed limit.
"The Welsh Government guidance is clear. Travel should only occur locally and only for essential reasons. The expectation is that people do not travel to Wales in order to exercise also.
"If you are approached by an officer after travelling to Wales from England to exercise, you will be asked to turn around and it could ultimately result in enforcement action.
"To reiterate the first minister of Wales' message: please visit Wales later.
"We look forward to welcoming visitors back when the time is right, but for now, please continue to stay home and help save lives and do not travel unnecessarily for exercise."
During the month of April, Gwent Police stopped 47 motorists for drink or drug driving offences and seized 94 vehicles in the Newport and Monmouthshire areas.
Chief Constable Anthony Bangham, roads policing lead for NPCC, said: "This national operation is an important way of highlighting the dangers of speeding, particularly when so many people have not been out on the roads for quite some time.
"Unsurprisingly, the lockdown saw very quiet roads. Many forces reported increased speeding in a general sense.
"Speeding kills, and driving within the speed limits makes our roads safer. Please slow down and save lives."