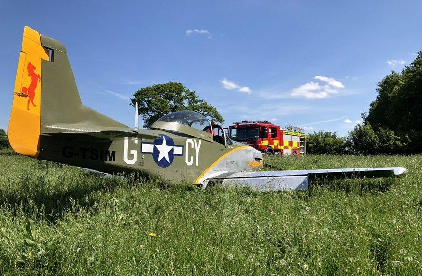 HW Fire Leominster / Twitter
Emergency services responded to an incident involving a light aircraft this afternoon.
Fire crews from Kingsland, Leominster and Hereford were sent to Shirl Heath at just after 1:45pm.
The incident involved a light aircraft which made a crash landing after the engine failed.
The pilot managed to free themselves and was uninjured.
Firefighters made the aircraft safe.