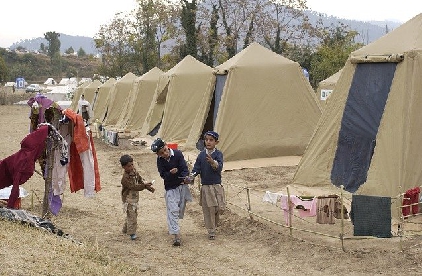 Herefordshire Council leaders will next week consider resettling at least 125 more refugees in the county over the next five years.
The county has welcomed some 95 refugees from war-torn Syria since May 2016.
The council says the resettlement scheme appears to have gone well and most of the refugees who came to Herefordshire have remained in the county.
The Home Office announced a new global resettlement scheme last year which effectively combines all prior refugee resettlement schemes into a single programme.
And the council has now been formally approached by the resettlement director at Asylum Support and Integration for UK Visas and Immigration to confirm how many refugees Herefordshire will pledge to resettle in 2020-21.
"There are a number of logistical considerations that will need to be taken into account when determining how many refugees may be welcomed to Herefordshire through resettlement schemes in any one year," the cabinet report reads.
"These include the availability of housing, school places and health services.
"Whilst there is no obligation or threat of punitive measures if Herefordshire were not to engage in further commitment to resettle refugees, there is evidence of past success with this scheme and participation supports vulnerable people, meeting moral and ethical obligations."
The status of refugees resettled under the scheme means that on arrival to the UK they are able to benefit from public funds and seek employment.
At the end of the five year programme they are able to make a claim for settled status, if they are not able or do not wish to return to their country of origin.
If settled status is awarded, they may remain living in the UK indefinitely, although the resettlement programme and any support provided by within it will cease after five years.
Cabinet will consider the proposals via a meeting on the internet on May 28 at 2.30pm which can be viewed on the council's Youtube channel.