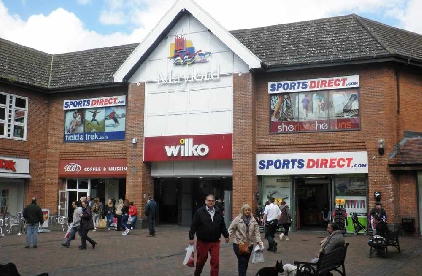 Herefordshire Council's purchase of Maylord Shopping Centre is 'a gamble with taxpayers' money', according to opposition councillors.
The council has decided to spend £4.5m on the Hereford property with the view to develop it in line with their plans to grow the economy.
But opposition leaders question the purchase at time of great economic uncertainty.
Councillor Jonathan Lester said: "The Conservatives view the purchase of the Maylords site as a significant financial risk given that it is acquired at such a time when the retail sector is facing huge challenges. However, it will now be a question of how the asset will be utilised.
"We are eager to know what the council's proposals are for the site and will be insisting that there should be a significant return for the tax payers of Herefordshire."
Liberal Democrat leader Terry James said the council was entering into something very questionable.
"It's a gamble. And they're gambling with taxpayers' money."
True Independents group leader Bob Matthews wants to know what the plans are for the centre.
"It's obvious that the financial situation during the next few years is going to be extremely difficult so it's essential that all expenditures be closely scrutinised."
Council leader David Hitchiner and cabinet member Gemma Davies said it was a 'once in a generation opportunity'.
"Had we not acted swiftly, it may have been sold to a third party whose interests might not have aligned with those of the county.
"We have no need to rush any decisions as to the future."
"We will consult widely and watch the economic environment closely to ensure that this investment works for our economy and communities, by allowing businesses and individuals who may not have previously been able to operate in this location with the opportunity to do so.
"The social value of the centre is immense, and it will form a part of our wider plans to maintain and strengthen the economic future of the city of Hereford and the wider county."