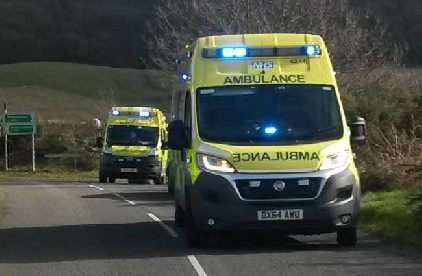 Ross-on-Wye councillors are calling on West Midlands Ambulance bosses to have a meeting with them over the planned closure of the town's ambulance station.
West Midlands Ambulance Service said the base at Haigh Industrial Estate will close before the end of March as it is not being used enough by crews.
But Ross councillors feel this will leave the town in a vulnerable position as it is on the very edge of the West Midlands.
Councillor Phil Cutter said the closure of the ambulance station would be "an absolute disgrace".
But he said if the station were to close, ambulances could possibly use the Homs road car park.