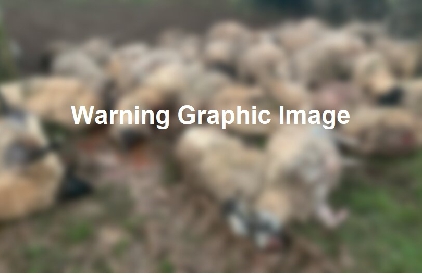 Police are appealing for information after more than 50 sheep were found dead on farmland in Monmouthshire.
Officers say around 50 ewes have died following what is believed to be a sheep worrying incident which took place on Friday sometime before 3pm.
Enquiries are ongoing and we are appealing for anyone with any information to get in contact.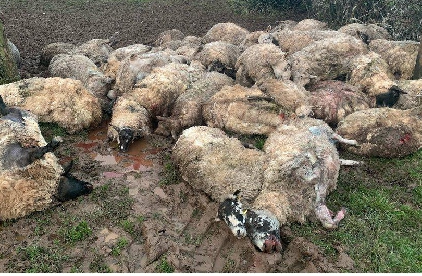 PC Louise Thorpe from the Rural Crime Team said: "This has been a very distressing incident for the sheep owner. Livestock worrying is a criminal offence and can have a devastating impact on our rural communities.
"The stress alone of being chased by a dog can be enough to kill a sheep and for pregnant ewes there is the risk of them losing their unborn lambs.
"We would like to remind all dog owners to ensure their dog is on a lead whenever they are near livestock. Many sheep worrying incidents are caused by unaccompanied dogs that have escaped from their house or garden. Dog owners should make sure their home or garden is secure and that their dog cannot get loose.
"Our advice is, if anyone sees an incident of livestock worrying, to call police on 101."
Anyone with any information can call us on 101 quoting reference 2100016718.