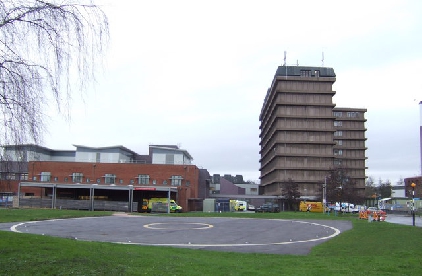 The bomb squad were called to Gloucestershire Royal Hospital after a man got a bomb 'stuck in his rectum'.
The army sent a team to the A&E unit on Thursday, after a patient was admitted with a mortar shell stuck in his rectum.
It is understood he told staff he fell on the World War Two shell.
Gloucestershire Police confirmed its officers attended the hospital after "a report that a patient had presented with a munition in his rectum".
A spokesperson from Gloucestershire Royal Hospital yesterday said: "As with any incident involving munitions, the relevant safety protocols were followed to ensure there was no risk to patients, staff or visitors at any time."
An Army spokesperson added: "We can confirm an Army Explosive Ordnance Disposal team was called out to Gloucestershire at the request of local police."