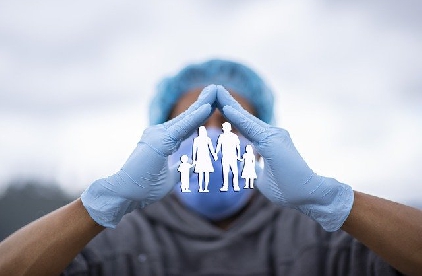 Cradoc Primary School in South Powys has closed after a spike in coronavirus cases, Powys County Council can confirm.
An emergency decision was taken by the governing body on Monday and the school will now remain shut for at least the rest of the week. This is the county's first school closure as a result of Covid since the summer term.
The number of positive cases within the school has increased significantly over the past couple of weeks, with approximately 40% of pupils and 50% of staff currently testing positive.
Whilst the building will be closed, remote learning will be provided to pupils for the remainder of the week. A decision will be made by the school later this week on when it will reopen.
Cllr Phyl Davies, Cabinet Member for Education, said: "After much consideration, a decision was taken by Cradoc Primary School Governing Body today (Monday 20 September) to shut the school.
"Despite the school's best efforts to reduce the spread of infection by limiting contact groups, daytime cleaning, handwashing, ventilation and so on, a rapid growth of positive cases in the school has unfortunately led to a tipping point.
"Although we appreciate the disruption that this emergency closure may have on families, the safety of our pupils and staff must remain paramount and the council will continue to support the school over the coming days.
"It has been an extremely busy start to the new school year with numbers of positive Covid cases in some schools rising significantly higher than at any other time during the pandemic.
"We advised a cautious return to school back in August, and we are reiterating that message again in line with the new national framework for schools which came into force today (Monday 20 September).
"Schools are expected to adhere to this framework as it will assist with the day to day running of each school. Some schools will need more measures than others, depending on the number of positive cases in the school in line with their risk assessment.
"We strongly encourage all staff and all pupils from year 7 upwards to take lateral flow tests twice a week on a Sunday and Wednesday. You can collect these tests from libraries and pharmacies throughout Powys.
"It is also an expectation that there are good hygiene regimes such as regular handwashing for all staff and pupils both at home and at school. This will help prevent the spread of the virus.
"We are also advising that open evenings and parents' evenings take place remotely this term, an approach which was very successful last year.
"We thank you for your co-operation to date and hope that things can be back to normal in our schools as soon as possible."