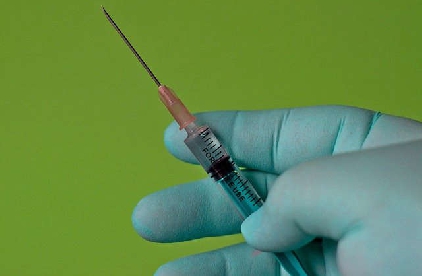 Residents in Shropshire, Telford and Wrekin, who are eligible for the free flu vaccine and COVID-19 booster jab are being urged to book their appointments as soon as they are able, to give themselves and their loved ones the best possible protection this winter.
There could be a significant flu surge this winter coinciding with continuing or rising COVID-19 cases. This is due to colder weather which favours transmission, darker nights which mean increased social contact indoors where it is less well ventilated, and expected lower immunity to flu due to lower levels in circulation last winter.
Research shows those infected with both viruses are more than twice as likely to die as someone with COVID-19 alone.
Those eligible for a COVID-19 booster vaccine should book or walk-in for a booster as soon as they are invited (by text, email or letter), with around 30 million people eligible for the booster dose. The NHS Vaccination Programme is inviting eligible people, who had their second jab at least six months ago (a minimum of 182 days), for their booster dose.
Those who will be eligible for the COVID-19 booster include:
Those living in residential care homes for older adults
All adults aged 50 years or over
Frontline health and social care workers
All those aged 16 to 49 years with underlying health conditions that put them at higher risk of severe COVID-19
Adult carers and those experiencing homelessness
Adult household contacts of immunosuppressed individuals
Those that meet the criteria for a free flu vaccine should come forward to get it as soon as possible. This year, people who are eligible include those aged 50 plus, two and three-year olds, school children up to Year 11, pregnant women, health and care staff, people who are at risk due to underlying health conditions and households of immunosuppressed people.
You can have the NHS flu vaccine at:
your GP surgery or Primary Care Network centre
a pharmacy offering the service
your midwifery service if you're pregnant
You can find a local pharmacy that offers the NHS flu vaccine here.
Although the COVID-19 booster vaccine and flu vaccine can be administered at the same time, eligible people across Shropshire, Telford and Wrekin are being urged to book their flu jabs and not wait until they are invited for their COVID-19 booster vaccination, or vice versa, to ensure they are protected as soon as possible.
Last year, the free flu vaccine was offered to 30 million people, this year the programme is being expanded again to the largest in NHS history, offering it to over 35 million people who are eligible
Dr John Pepper, Chair of Shropshire, Telford & Wrekin Clinical Commissioning Group, said: "I would strongly urge those who are eligible for both their COVID-19 booster dose and their flu jab to book as soon as they are invited to do so. Where possible, we are offering the COVID-19 booster jab alongside the flu vaccination.
"However, we are urging all those eligible for a flu vaccine to not wait for their COVID-19 booster vaccination invitation. Many people will not be eligible to have the COVID-19 booster jab until early next year, so it is important that people get their flu jabs now.
"Sadly, we know all too well of the threat posed by coronavirus, but we can't forget about flu which can also be deadly. Both viruses have the potential to cause serious illness and hospitalisation this winter.
"If you meet the criteria, the best thing you can do to stay healthy this winter is make sure you get both your free flu vaccine and your COVID-19 booster. This will give you and your loved ones the best possible protection against both viruses, help to slow their spread, and help to ease pressure on the NHS."
Rachel Robinson, Shropshire Council's director of public health, said: "This year it's more important than ever to protect yourself and get the COVID-19 booster and flu vaccine.
"With more people socialising this winter now restrictions have been eased, the flu virus has greater opportunity to spread.
"If you meet the criteria, the best thing you can do for yourself and your loved ones is to get vaccinated. Measures like hands-face-space-fresh and face masks will also help to stop the spread of viruses this winter."
Helen Onions, Telford and Wrekin's Acting Statutory Director for Public Health, said: "Vaccinations are our best protection this winter against these viruses, so please take up your vaccines when offered.
"Each vaccine helps to prevent serious illness, reduces the risk of needing a hospital stay and slows the spread of the virus."
"So if you are eligible, taking the flu vaccine and COVID-19 booster are the best things you can do to stay healthy and keep loved ones safe."