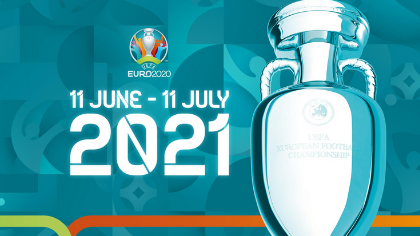 Euro 2020 is here!
The Euros are here! As the Sunshine Radio Region settles down for a feast of football. We have compiled this handy guide for this years tournament,
We loved the 2018 World Cup as the atmosphere was like no other, the distant singing sound of 'it's coming home' could be heard from every buzzing bar and the streets had a heart felt unity of all those coming together to watch the football.
We are now ready to sit with an ice cold beer and cheer on the team we love as the games begin
The Euros this year will take place from the 11th of June to the 11th of July, a whole month of watching victories and losses between the best of the best players picked from a variety of different teams across Europe.
How the groups look.
Kicking it all off, Turkey vs Italy at 8pm TODAY.
Saturday's game is going to be watched wide eyed by Wales as they take on Switzerland. A surprise pick for the Welsh team is Cardiff player Rubin Colwill who has played just 191 minutes of senior football.
England's first game is on the 13th of June, playing against Croatia. This will be an exciting game as the two teams faced each other in the World Cup semi final, resulting in England suffering a bitter loss that left the nation in anguish. Could this be England's time to make a comeback?
Here are some interesting facts you may not have known about the Euros:
•Originally, the tournament was named "European Nations Cup"
•Germany and Spain are the most successful teams of European Championship as they both claim victory thrice in history
• Scotland have never made it through the group stages of Euros or the World Cup
• 24 countries will be involved this year, however when the first Euros was held in 1960, only four teams took part
The Euros will take part in 11 host cities including:
● London
● Saint Petersburg
● Baku
● Munich
● Rome
● Amsterdam
● Bucharest
● Budapest
● Copenhagen
● Glasgow
● Seville
Whether you are a hardcore football fan or not, you are guaranteed to get hooked into the fast paced and fun-filled tournaments that are going to be taking place over the next month!
Here at Sunshine Radio we cover England and Wales, plus have English and Welsh presenters so we are routing for both!
COME ON ENGLAND AND WALES!