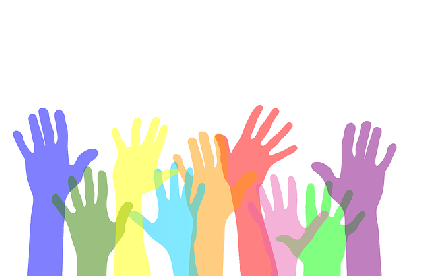 Shropshire Council is celebrating volunteering and as part of its ongoing commitment to support local communities has launched a new workplace volunteering scheme.
To coincide with International Volunteer Day, the launch of the Employer Supported Volunteer Scheme (ESVS) policy gives council employees the opportunity to volunteer their time to local charities and projects.
Council employees already support a number of community activities, but many would like to do more. The coronavirus pandemic has raised the profile of volunteering. More people than ever are aware of the immense contribution being made every single day by dedicated volunteers.
The ESVS offers two days volunteer leave pro rata per year. This provides a mechanism for volunteer activity in a manageable way. Accessing the scheme is optional. Activities will take place in Shropshire and support the council's priorities.
The mutual benefits of volunteering are numerous for both the volunteer and the organisation or charity. It can be a real boost to health and wellbeing and enhance personal or professional development by sharing skills and expertise. For the community or organisation the impact of volunteer time and expertise can be staggering.
The contribution of volunteers is often unseen and unrecognised by many, visible only through the incredible impact of their volunteering. In Shropshire alone, volunteers are thought to contribute £134.4 million per annum to the local economy. (Based on 56,609 formal and 73,157 informal volunteers).
James Walton, executive director of resources with Shropshire Council, said: "Our dedicated staff already provide a large amount of volunteering support to local organisations and projects, but we would like to do more. Through the new scheme, we are delighted to enable colleagues to give more time to the causes they feel so passionately about.
"As a large local employer, it is important we encourage our staff to volunteer in the communities they live and work, building relationships and making a real difference to both the project and to the individuals taking part."