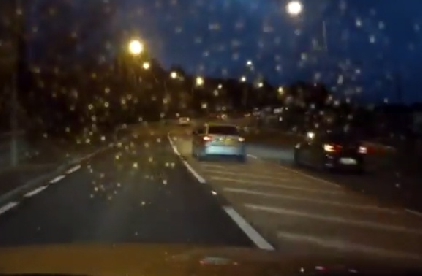 Police are appealing for witnesses including dash-cam footage following a video that has circulated on social media involving two vehicles appearing to drive dangerously along the A49 from Leominster towards Hereford at the Junction with the A417.
The incident occurred on Monday 4 November at around 5.05pm.
Officers have identified the driver of one of the vehicles and he has been served with a notice of intended prosecution.
Sergeant Tim Hargraves said: "This was an appalling piece of driving captured on dash-cam which could have resulted in a serious or fatal road traffic collision. West Mercia Police is committed to reducing road casualties and there is no place for this standard of driving on our roads.
"Any further information that can assist us with our on-going enquiries would be welcomed."
Anyone with information should call police on 101, quoting incident number 186s 051119.