Places To Visit This Spring With The Grange, Mortimers Cross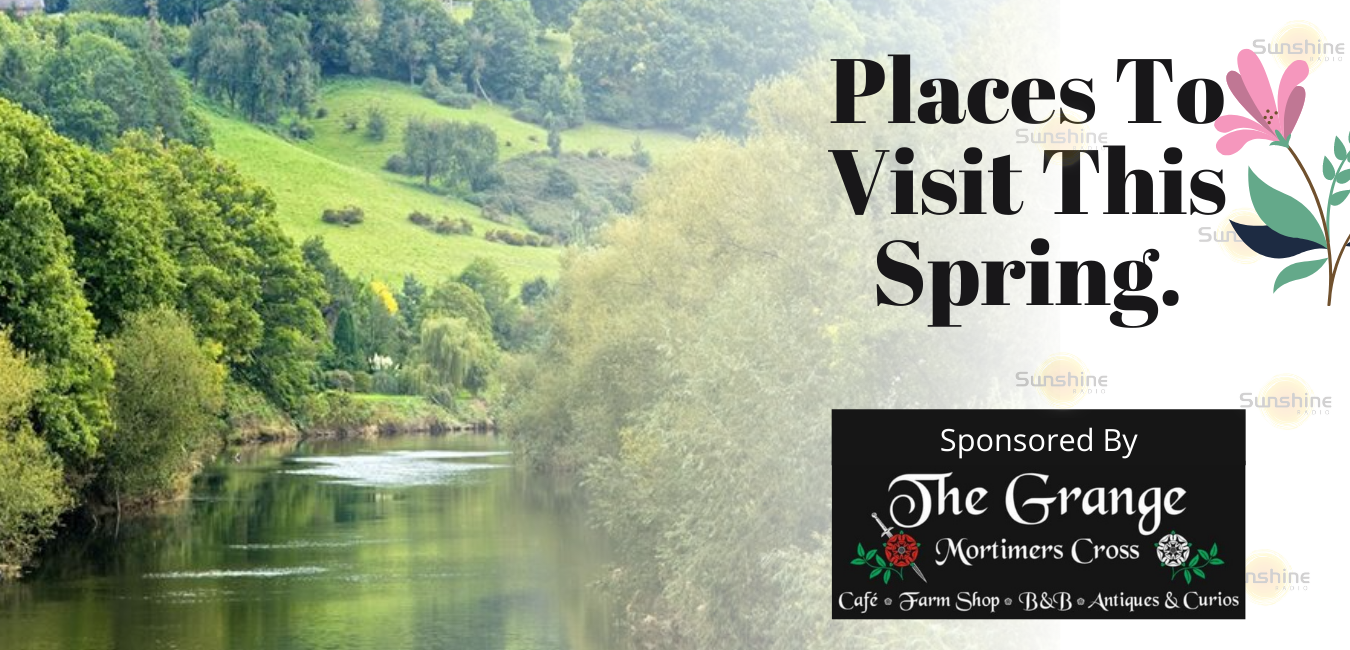 Spring is here! This is the prime time to embrace nature and visit lots of local areas for a fun day out.
Sunshine Radio have come up with 10 local places for you to visit locally this Spring.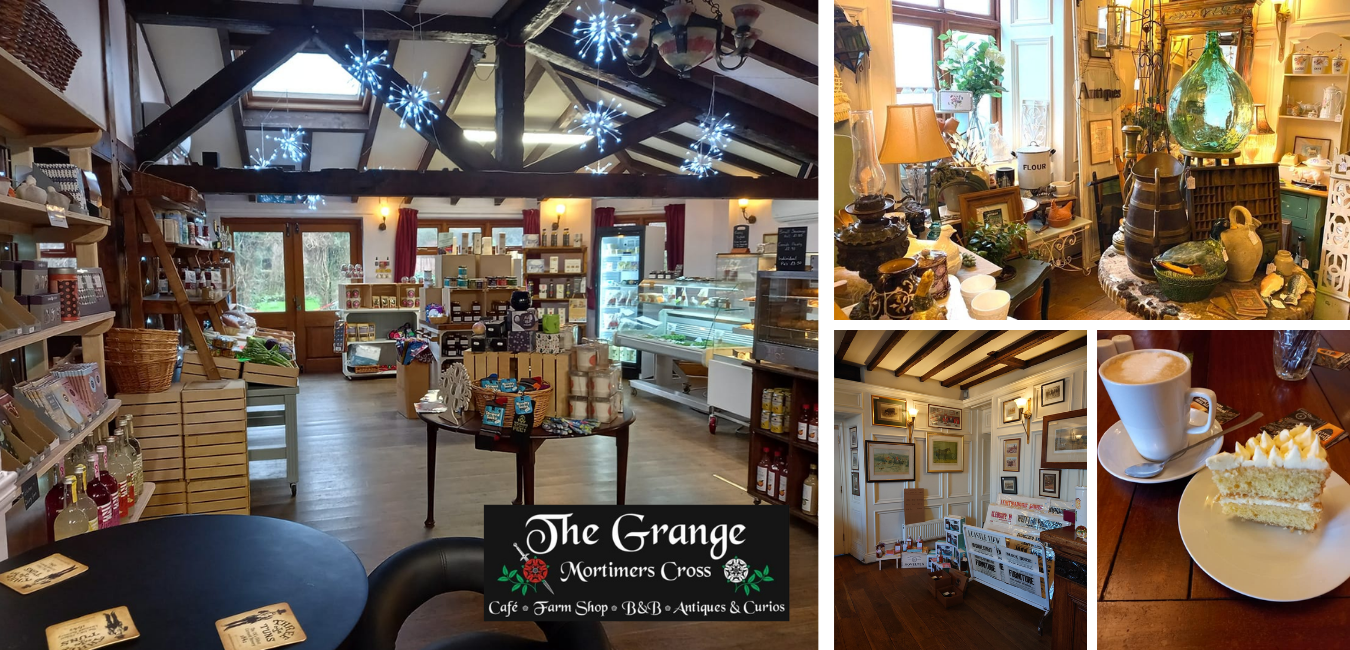 The Grange at Mortimers Cross is owned and run by the Goodwin family, there is a deli/farm shop located next to the bar, with many produce sourced locally. They also have a large restaurant which is open through the day.
The building is a 13th Century build set in the heart of Herefordshire on the spot at Mortimers Cross, with near by Villages of Kingsland, Shobdon, Wigmore, Yarpole.
A full café menu is available from 9.45am Wednesday to Saturday or Sunday they offer a fabulous roast carvery from 12.30pm. With a large garden it's perfect to bring the children and enjoy ice-creams cones or milkshakes.
There is also many antiques, crafts and paintings/drawings for sale throughout the building.
WEBSITE: The Grange At Mortimers Cross, Leominster | Homepage (mortimersgrange.co.uk)

Croft Castle & Parkland – There are many invigorating walks around Croft Castle, such as the Fishpool Dingle Walk, Croft Ambrey Walk, and Ancient tree walk. The picturesque parkland is situated in Yarpole, Leominster. Fancy a fresh morning stroll with your four-legged friend? Your children will also have acres of area to explore!

WEBSITE:

Croft Castle and Parkland | National Trust
Bodenham Lake – One of the largest stretches of open water in Herefordshire, covering around 50 acres. Bodenham Lake is an important breeding area for birds and other aquatic wildlife. Half of the area is managed as a wildlife refuge, as more than 170 bird species have been spotted. The parts open to public are fantastic for children interested in animals, and the location is in a quiet and tranquil village. This peaceful position is perfect for a picnic blanket and preferred novel, or a fun-filled family day out with the dog. WEBSITE: Bodenham Lake | Herefordshire Wildlife Trust (herefordshirewt.org)
Malvern Hills - The Malvern Hills are set in the English counties of Worcestershire, Herefordshire, and a small area of northern Gloucestershire. The hills are immensely popular to visit, as they are suitable for many different fitness abilities. From a gentle stroll to a mean meander, all the hills have one thing in common… The views. You will be mesmerised by the sights, so much so that it is a recommended spot to sit and watch the sunset and sunrise. WEBSITE: Malvern Hills Trust | Home
Berrington Hall – Berrington Hall is a country house and landscape garden located in Herefordshire, created by 'Capability' Brown, the man known as 'England's Greatest Gardener'. You can enjoy walks around the property or take a gander around the magnificent walled garden. WEBSITE: Berrington Hall | National Trust
Hay-on-Wye – World renowned for its book shops, the town itself looks as if it has been torn from the pages of a Harry Potter novel. The smell of sweet incense billows from crooked shop doors, with many metaphysical and magical places to explore. If your child is a lover of fantasy, Hay-on-Wye is a Spring spot you need to take your children! WEBSITE: Hay-on-Wye - The Official Website
Sugar Loaf – The Sugar Loaf is a hill situated 2 miles north-west of Abergavenny in Monmouthshire. Escape to the heart of the beautiful, rolling Black Mountains, where the iconic Sugar Loaf dominates the surrounding areas. The summit offers panoramic views, whilst the open moorland is home to a wide variety of wild life. WEBSITE: The Sugar Loaf | National Trust
Stokesay Castle – Step into the finest and best-preserved fortified medieval manor house in England. Discover the great hall, unchanged for over 700 years. Spot characters carved in the timbers of the 17th-century gatehouse and climb to the top of a fairy-tale tower for breathtaking views of the Shropshire Hills. Fun and interesting for kids and adults alike. WEBSITE: Stokesay Castle | English Heritage (english-heritage.org.uk)
Aylestone Park – This park is an ideal walk for those that live in Hereford town, it is just a 5-minute drive from the city centre. There is a large play area featuring a pirate ship for children to escape reality and get their Captain Hook on. Individuals can enjoy sitting on an undercover bench at the top of the hill, for a snack and sandwich break! FACEBOOK PAGE: Aylestone Park | Facebook
Haugh Woods – Haugh Woods is a 350-hectare woodland recognised nationally for its butterflies and moths, with over 600 species found there. The very rare Pearl-bordered Fritillary Butterfly thrives in the coppiced areas, as do the Wood White butterfly and Drab Looper Moth. Both trails are easy grade, picnics are welcome, and the parking is free. WEBSITE: Haugh Woods | Visit Herefordshire

Ludlow Castle -

Ludlow Castle is a ruined medieval fortification in the town of the same name in the English county of Shropshire, standing on a promontory overlooking the River Teme. The castle was probably founded by Walter de Lacy after the Norman conquest and was one of the first stone castles to be built in England. With stunning views, food and drink, a gift shop and much more, Ludlow Castle is a unique and wonderful place to visit. WEBSITE: Home - Ludlow Castle
Ludlow

Sunny intervals

High: 4°C | Low: -3°C