Christmas In Ludlow 2021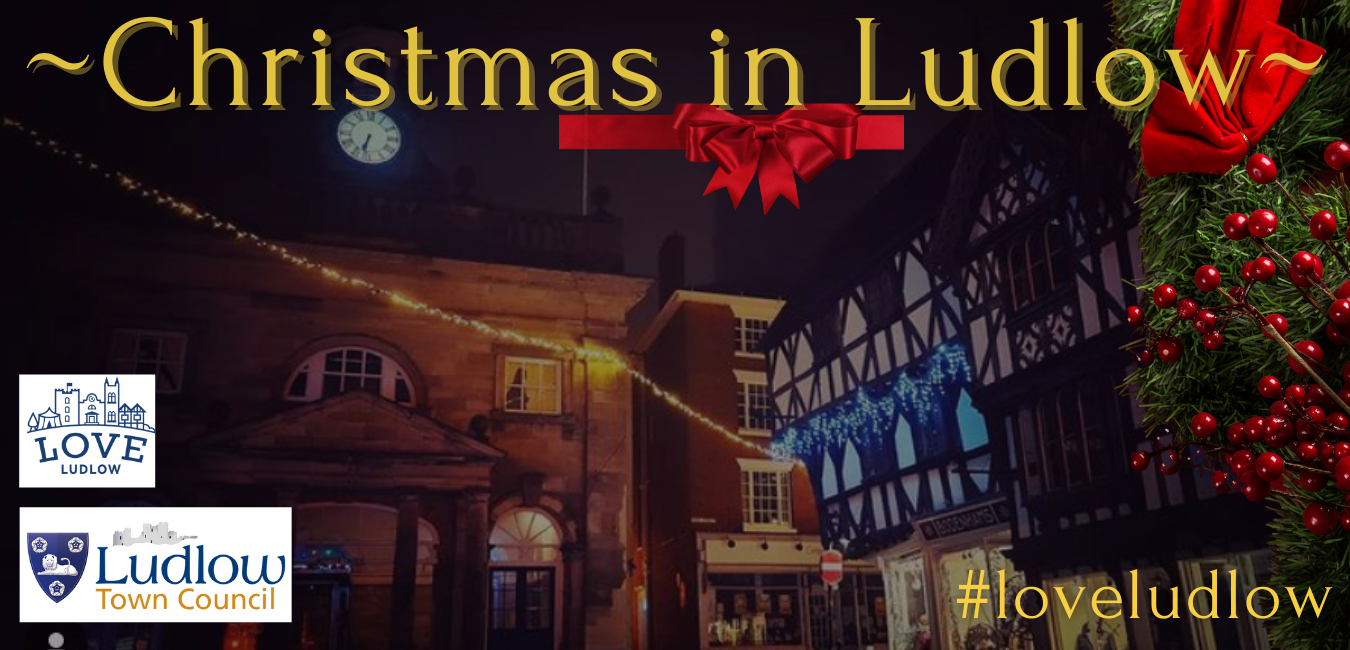 Ludlow is a quaint market town nestled in rural South Shropshire, England.
From historic ancient ruins to tranquil sweeping back streets, Ludlow is a wholesome and inviting place with endless attractions and sights. It is like stepping back in time, with a feeling of fantasy and an aura of enchantment.
The town has around 500 listed medieval and Tudor buildings and is located near the confluence of the rivers Corve and Teme. Due to the scenic sights and rolling countryside, Ludlow is a perfect tourist attraction and place to call home. The oldest part is the medieval walled town, founded in the 11th century after the Norman conquest of England.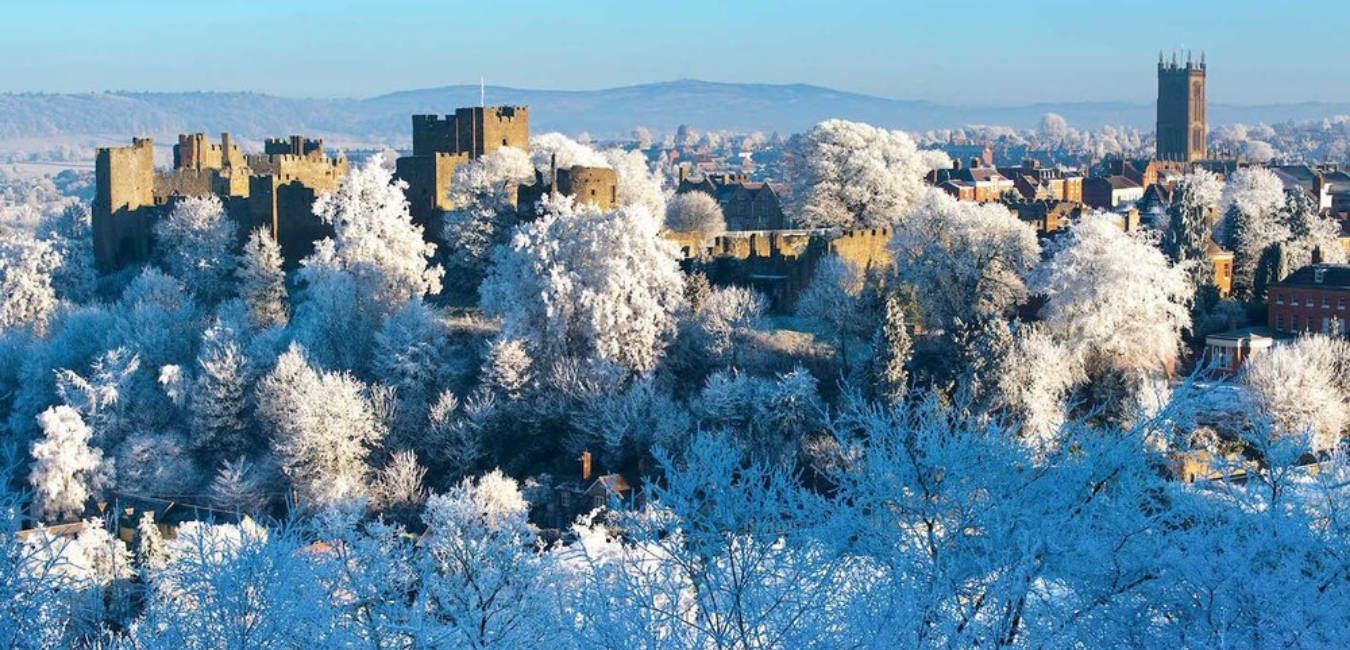 Ludlow Castle is a popular sight to see when visiting the area, with features of architecture from the Norman, Medieval and Tudor period. The castle is placed in a high and dominant position that overlooks the river Teme.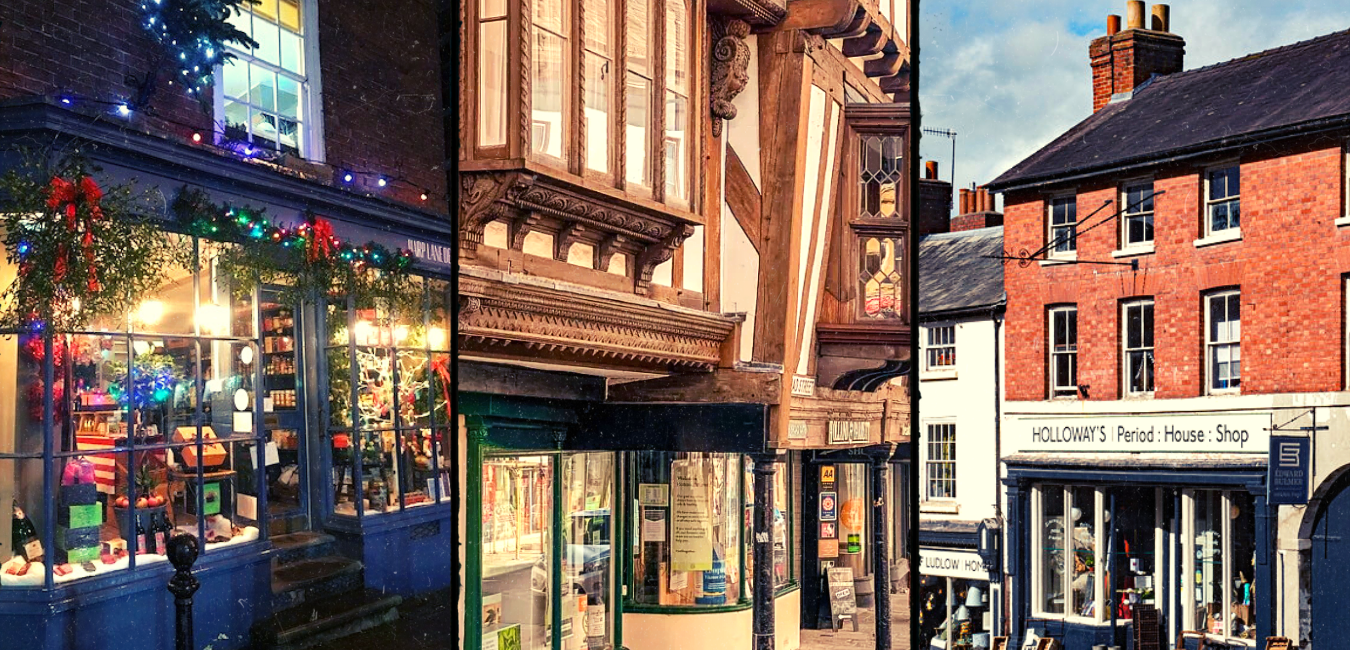 Despite being small, Ludlow is full of huge character and charm. The atmosphere is bustling with local and independent restaurants and shops. There is a personal touch found within Ludlow, as many shops are family run businesses, owners who have a desire and passion to provide excellent food, clothing, crafts, antiques, books, and a variety of many specialist products.
Car parks:
• Castle Street (close to the Market, Castle, and town centre)
• Upper Galdeford (near the library)
• Lower Galdeford (Smithfield, near the Police Station)
• Ludlow Visitor Information Centre is manned by a team of dedicated volunteers.
A traditional open-air market can be found every Monday, Friday, and Saturday in the Market Square, with Wednesday markets also taking place from April to September.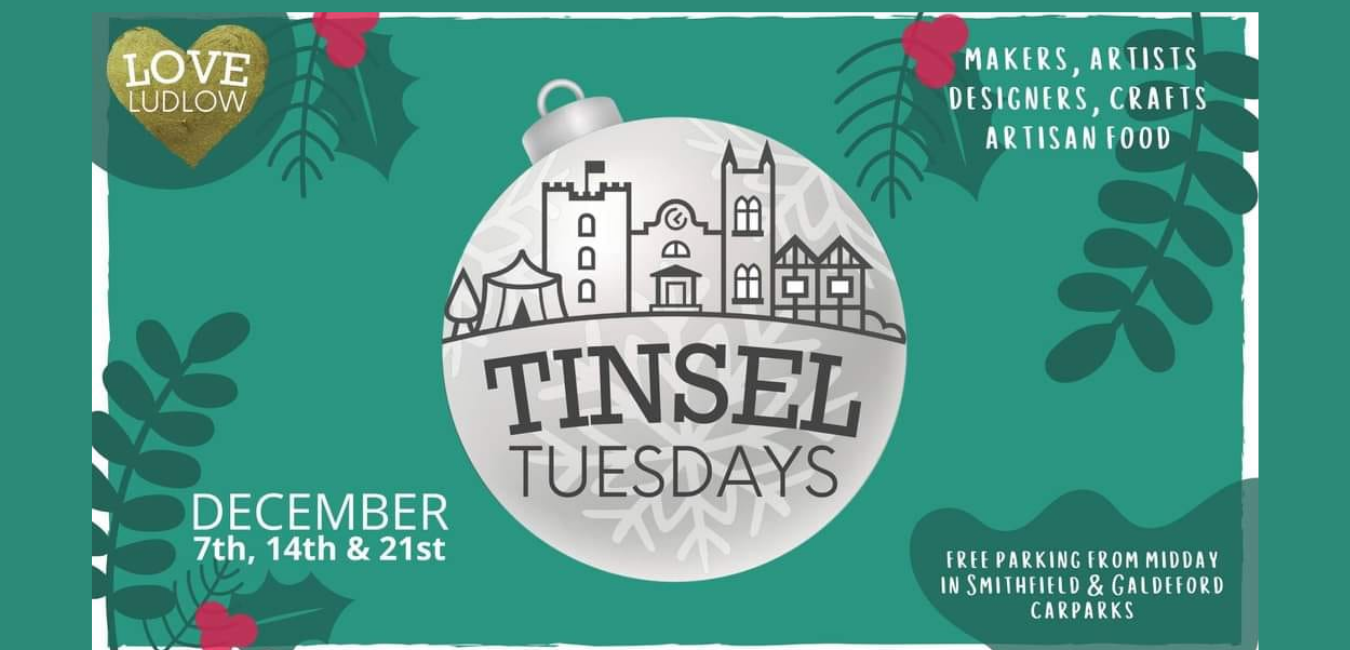 The magic of Ludlow is magnified at Christmas, with decorations and specific markets in place to add a touch of sparkle to anyone's December calendar. Tinsel Tuesdays is a festive gift market that runs throughout December, providing arts, crafts, and artisan food. Live music is played during the day, with many stalls serving local produce and delicious winter treats to warm.
Find out more about Tinsel Tuesdays by visiting their Facebook page HERE
Make sure to visit Ludlow this Christmas for an exceptional shopping experience, the atmosphere will leave a lasting impression – so much so that it will be impossible to not go back in the New Year!
Ludlow

Sunny intervals

High: 10°C | Low: 5°C