YHA Wye Valley require a Seasonal Catering Assistant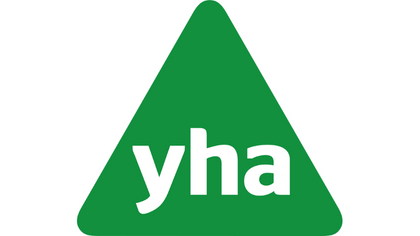 Seasonal Catering Assistant - YHA Wye Valley
Seasonal Team Member Kitchen – YHA Wye Valley
Hours – 15+
Live out
Rate of Pay - £9.50
YHA have amazing properties in some of the most iconic and inspiring places in England and Wales. A seasonal job with YHA could see you behind a bar 20 metres from the shore of Windermere or changing beds in an 800-year-old castle. And you'll have plenty of time to make the most of these amazing places in your spare time. Whether you're an urban explorer, countryside rambler or a seasoned surfer, there's a YHA for you.
But we're more than just unique buildings in spectacular locations – YHA is also a charity. By working a seasonal job, you'd be helping improve access to life-changing travel and adventure.
As a YHA employee you'll have access to a whole host of benefits designed to make your job as happy and rewarding as possible.
Seasonal Team Member Kitchen skills and experience:
Our team member kitchen role requires flexibility to cover different shifts and tasks. It's an advantage but not essential that our team members have worked in a face-to-face role with customers previously. Experience** in hospitality or customer service is desirable.
Duties vary so good communication* skills, excellent timekeeping and basic IT skills are advantages. A food safety qualification is desirable but not essential.
Knowledge and understanding of YHA's core purpose and experience of working in a team are beneficial.
Seasonal Team Member Kitchen role responsibilities:
Our team members cover a wide range of customer-facing duties throughout the hostel, delivering an excellent service to all guests and visitors so they have a great experience at YHA.
Our seasonal team member kitchen roles concentrate predominantly on the preparation of food and drink predominantly back of house but can include serving food and drink to our guests front of house.
Our seasonal team member kitchen roles will require additional compliancy such as:
• Complying with all food hygiene standards in the storage, preparation and delivery of food.
• Complying with health and safety regulations, ensuring all kitchen checks are completed accurately and on time.
• Taking pride in preparing, plating and serving quality food, presented to the highest standard.
• Recording food wastage in line with the procedures within your hostel, controlling and reducing wastage as far as possible to maximise profit.
It's important to note that the role can be physically demanding; you'll be standing for extended periods of time.
We are YHA.
A 90-year-old charity and social enterprise dedicated to connecting people with nature, the outdoors, culture and heritage through brilliant hostel stays and experiences. We operate hostels and activity centres throughout England and Wales and welcome all but specialise in creating opportunities for young people. As well as memorable holidays and short breaks, we deliver education residentials, group trips, and a variety of volunteering opportunities.
Our strategic priorities and working culture
Our top priority is ensuring YHA is for everyone. To achieve this, we need a diverse workforce that is representative of the communities we serve. We support equity, diversity and inclusion in all aspects of our work.
Our people share a common purpose: to improve health, wellbeing and life skills. Our culture is collaborative; we work together following core values and behaviours called HEART: Helpful, Efficient, Authentic, Respectful and Team-spirited.
To ensure we are reaching all, we capture equality information at both the attraction and onboarding stages of employment.

*We note that communication can take many forms. This may include sign language; other adaptions for those with hearing impairments; or other speech or language difficulties.
We welcome candidates with lived experiences** that are willing to share, that can inform/shape our approach, and help to reach those facing a range of personal or professional challenges.
**Lived experience can include protected characteristics, class, educational experience, personal experience such as debt, caring responsibilities, illness, hobbies, community work and interests.

Please note in order to apply for a vacancy with YHA we require an up-to-date CV and a completed application form.
If you require any assistance to submit your application, please email: jobs@yha.org.uk
Please note: YHA is committed to safeguarding and ensuring the welfare of children, young people and vulnerable adults and expects all employees and volunteers to share this commitment. The suitability of all prospective employees or volunteers will be assessed during our safer recruitment process in line with this commitment, this will include the checking of relevant ID's for Right to work and a DBS application.
We do reserve the right to close this advertisement early if we receive a high volume of suitable applications.
YHA Job Title - Team Member Kitchen
Keywords: Catering Assistant, Kitchen Porter, Kitchen Assistant, Kitchen Team Member
To Apply Click HERE
YHA Wye Valley – location search Ross on Wye, Herefordshire
Hereford

Sunny

High: 11°C | Low: 2°C

Ludlow

Sunny intervals

High: 10°C | Low: 5°C

Abergavenny

Sunny

High: 11°C | Low: 7°C

Monmouth

Sunny

High: 11°C | Low: 6°C