Professional Landscaper / Carpenters required to work for The Humble-Bee Landscaping & Construction Ltd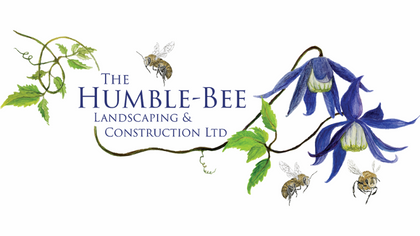 Position: Professional Landscaper / Carpenter
Number of posts to fill: 2
Job Type: Full-time, Permanent
Pay: Up to £26,000 - 32,000 (DOE)
About The Humble-Bee Landscaping & Construction Ltd
Humble Bee are a young company with an excellent reputation and a rapidly expanding client list. Due to their continued growth, they require a Professional Landscaper to join our small team and help our Company grow to meet the local demand.
The Position:
They are looking for a skilled landscaper with excellent quality work, attention to detail and a positive, friendly attitude. As part of the role you will also work alongside a team of gardeners in combined projects from time to time where you will be required to provide soft landscaping as required, such as turfing, hedge cutting and planting for eg. In your role as Professional Landscaper however, your duties will predominantly be in hard landscaping. These duties include patio/brick laying, fencing, decking, stone walls, ponds, summer houses, timber work and ground work. Labouring will be required as necessary. You will be expected to be able to work well within a team and follow detailed instructions but also show an ability to lead when required.
Due to a close alliance with their sister company The Humble-Bee Gardeners Ltd, there is a great variety of exciting projects and work shared between the client base. This makes sure they are never short of jobs throughout the year and the variety of projects and bringing together of the two teams brings a lively and innovative atmosphere. They are always looking for new and inventive ways to improve our work and provide solutions. There are many great projects and adventures ahead for their growing business and they are excited to welcome a new member to the team!
About you:
• It is essential that you have practical experience in a similar role. This must include fencing, patio/brick laying, decking, stone walls building, ponds creation, summer houses, timber work and ground work.
• Be able to lead and organise project to their high standards from set up to their finish.
• Proof of working in landscaping to a high standard with a keen eye for detail and a desire for excellence.
• Have a real pride in your work and a responsible attitude towards the projects and our commitments to our clients, showing care and thought in your work.
• Be well presented in your appearance and respectful to clients, their property and gardens.
• Full driving license. Ability to operate diggers preferred but not essential.
• Enjoy working outdoors in all weathers and have experience doing so.
• Be physically fit and able with have a flexible, can-do attitude.
• Have good knowledge of health and safety with respect to gardening and landscaping.
If this sounds like you then please get in touch! Simply email them a copy of your CV and a cover letter stating your interest in the position. Humble-Bee look forward to hearing from you.
Phone : 01584 891463 / 07534148428
Email : build@humblebeegardeners.co.uk
Hereford

Medium-level cloud

High: 4°C | Low: -5°C

Ludlow

Medium-level cloud

High: 3°C | Low: -3°C

Abergavenny

Sunny intervals

High: 4°C | Low: -1°C

Monmouth

Medium-level cloud

High: 4°C | Low: -3°C