Eggs-cellent Easter activities & family days out.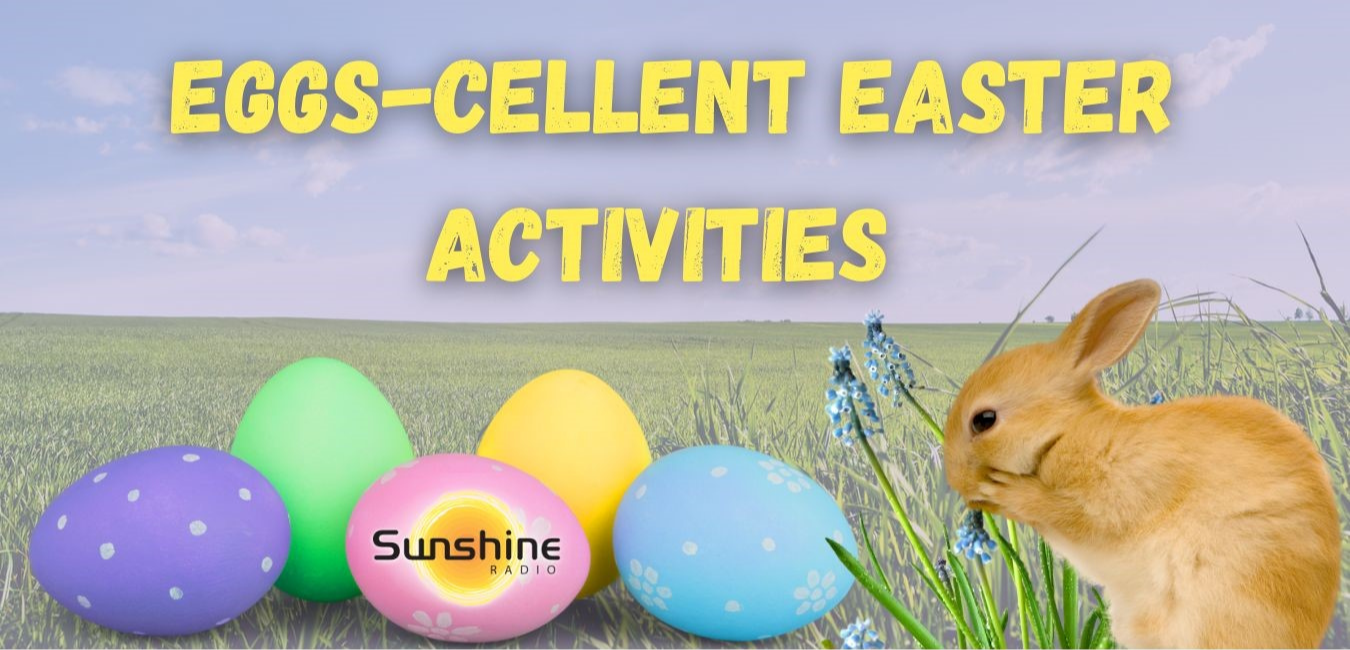 Eggs-cellent Easter activities & family days out.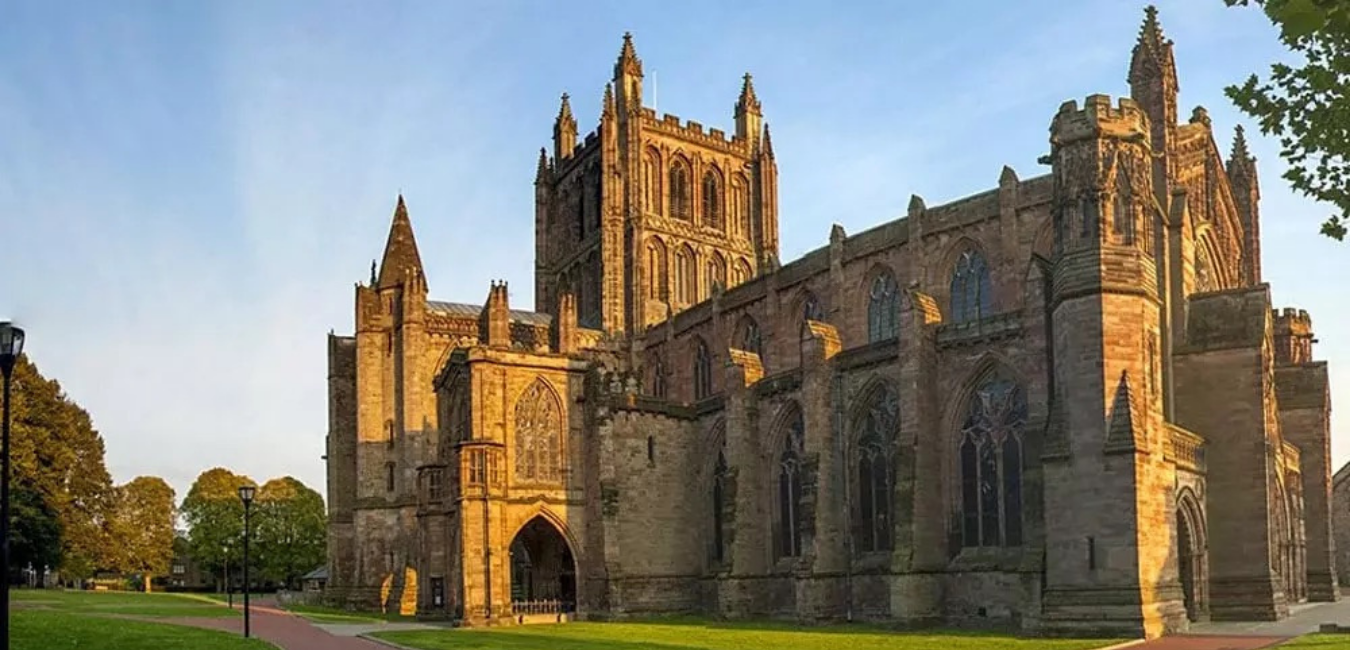 • Hereford Cathedral, Family Craft Day for Easter - Looking for some Easter fun in the historic city of Hereford? Join the team at Hereford Cathedral for an entire day packed with DIY activities and creative crafting. Take home a selection of your own handcrafted gifts and decorate the house with the sentimental keepsakes. Learn more about the Cathedral and the importance of the Easter story. – Tuesday 19th April 2022, families can drop in any time between 11:00am-3pm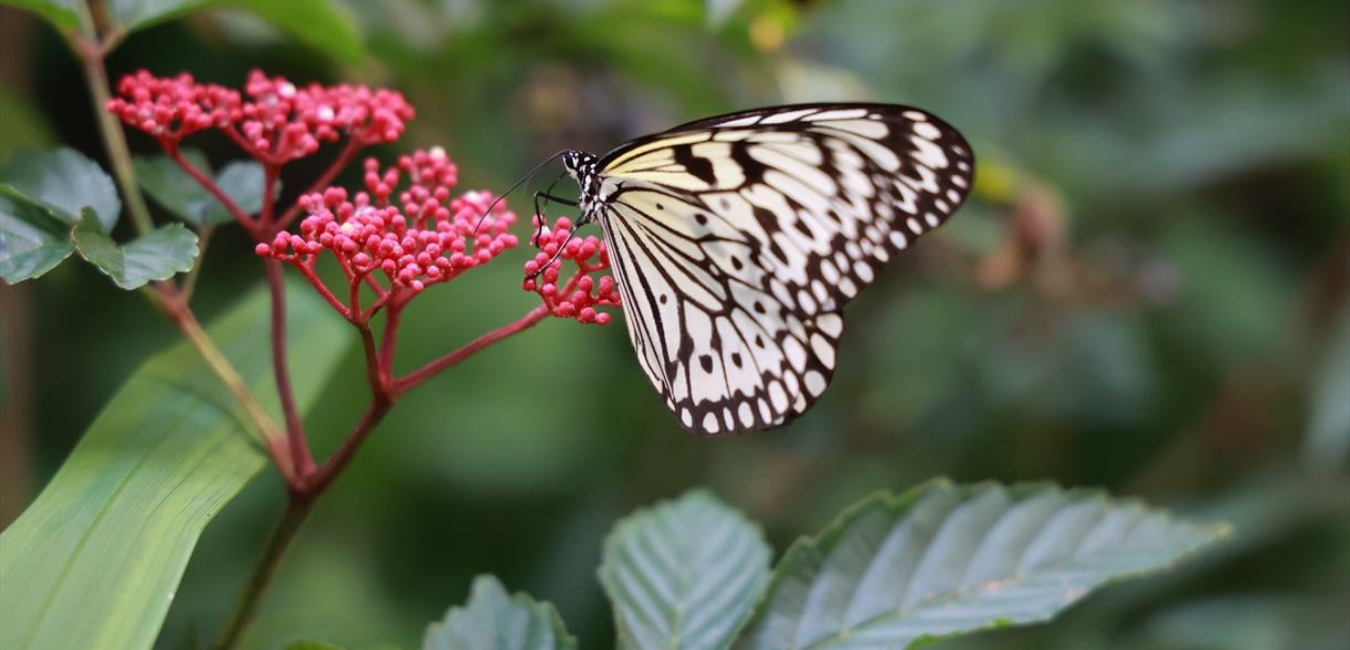 • Wye Valley Butterfly Zoo, Symonds Yat – Become immersed in a sanctuary of beautiful, free-flying, tropical Butterflies. Allow them to flutter past, whilst watching them in their natural habitat. Enter the world of butterflies and watch as they eat and drink from fruit, interact with each other, and sometimes even land on you to say hello. This is a unique experience, and something that will be remembered for a lifetime.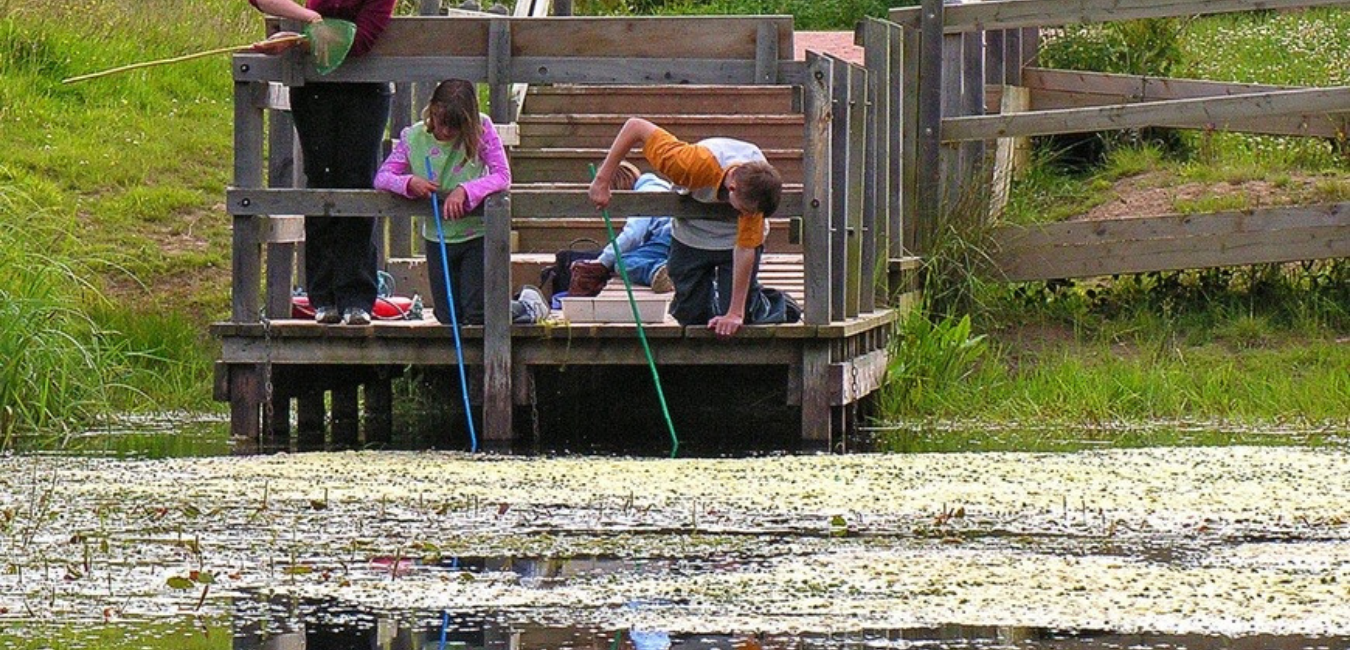 • Pond Dipping Easter Holiday Activity, The Shropshire Hills Discovery Centre – Explore an underwater world, investigate & identify the many mini beasts that live in the Shropshire Hills Discovery centre pond. -11th April 2022 to 15th April 2022
£4.40 per accompanied child, £3.96 for members.
Recommended age 4 – 11 years.
Booking essential, book at reception or call 01588 676060.
Monday to Friday 1pm – 2.30pm.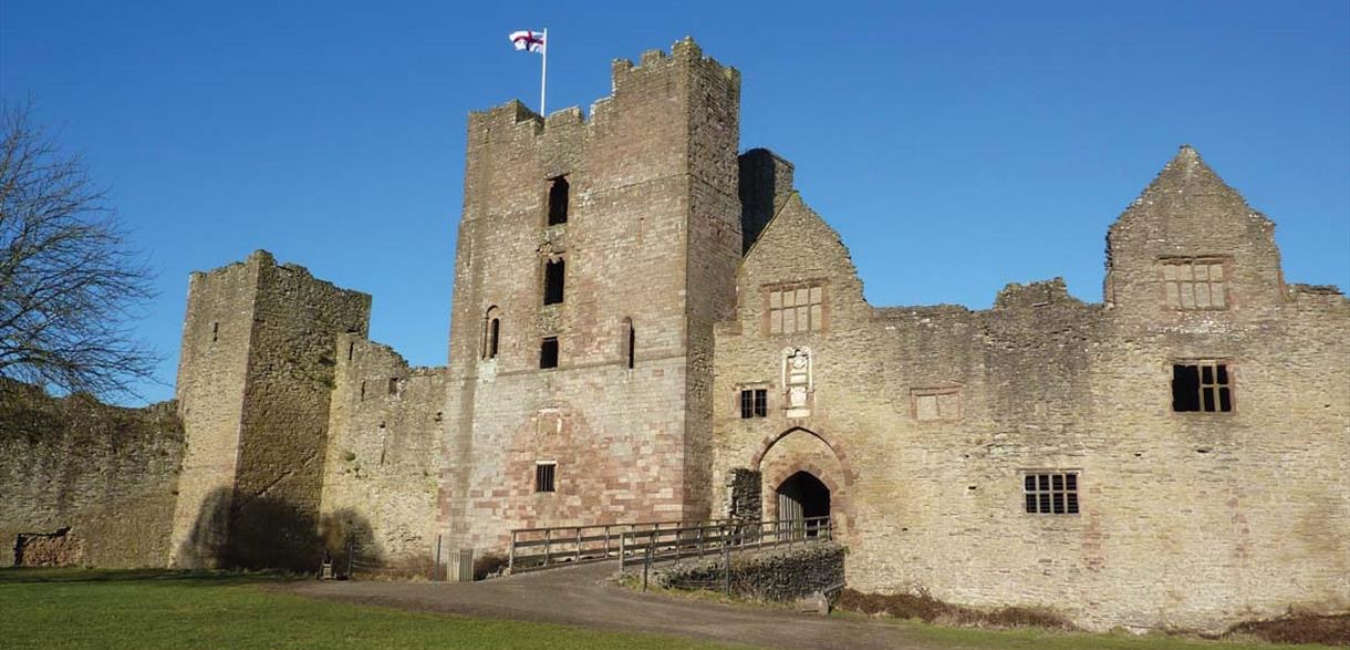 • Ludlow Castle, Easter Dragon Hunt – Calling all Dragon fans! The latest news about our local mythological creatures: A naughty dragon has landed in the castle and laid lots of eggs. This Easter, Ludlow Castle is in dire need of some talented egg hunters to follow the trail and find all the eggs. Hunters will learn the key skills needed to be an expert dragon trainer – have you got what it takes? There will be a series of challenges to attempt, and a puzzle to solve before you discover Ludlow Castle's very own dragon and collect your dragon trainer certificate. - Sat 9th April 2022 - Sun 24th April 2022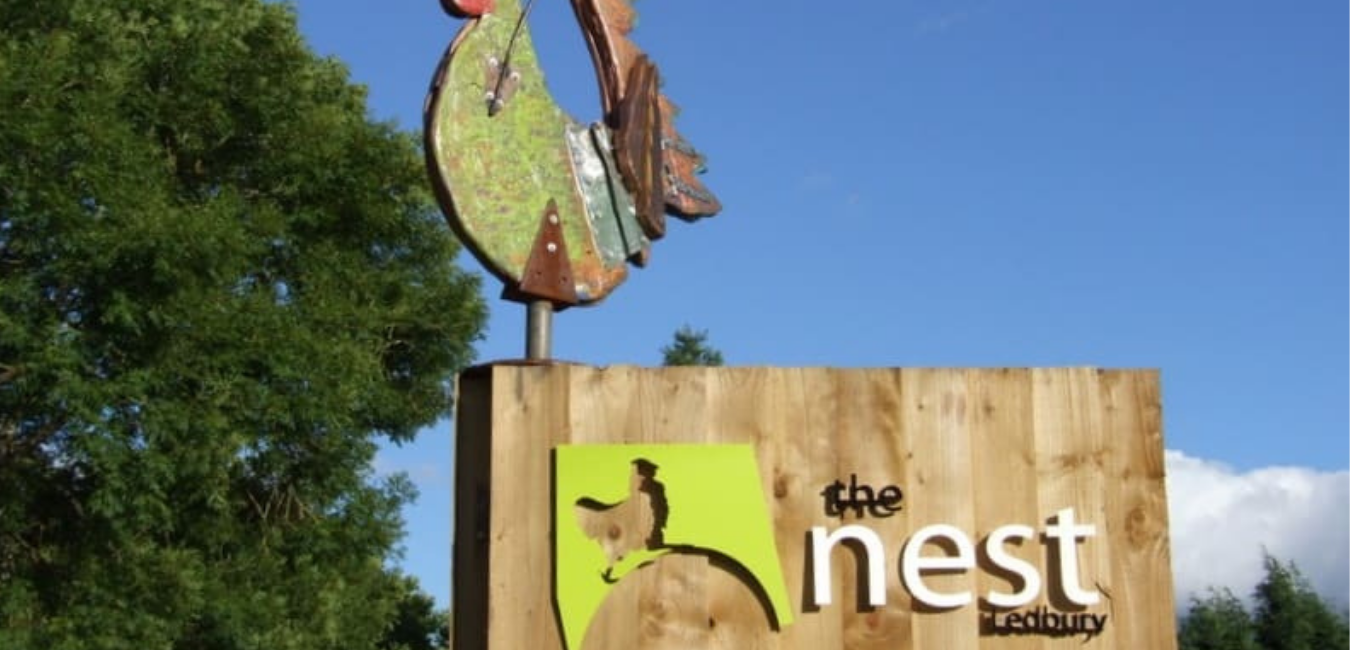 • Eggs-cellent Easter Activites, The Nest Ledbury – Onsite egg-hunts, Easter rabbit hunt and more to keep you all entertained over the Easter weekend! With free entry and hours of exploration, this is the perfect way to spend your Easter. – 15th – 18th April 2022
• Easter Extravaganza, Maylord Orchards – If you are local to Hereford, why not stop by at Maylord Orchards this Good Friday (15th April). Award winning 'Non-stop Kids Entertainment' will be there and are guaranteed to keep your children busy as bees throughout the day. Bakes at 34 will be selling some scrumptious cupcakes and Crepe Happy will be back serving up sweet and savoury crepes! To make things even better, take part in the Easter trail and solve all the riddles for the chance to win an Easter hamper. Disco, party games, prizes, and loads more! – 15th April 2022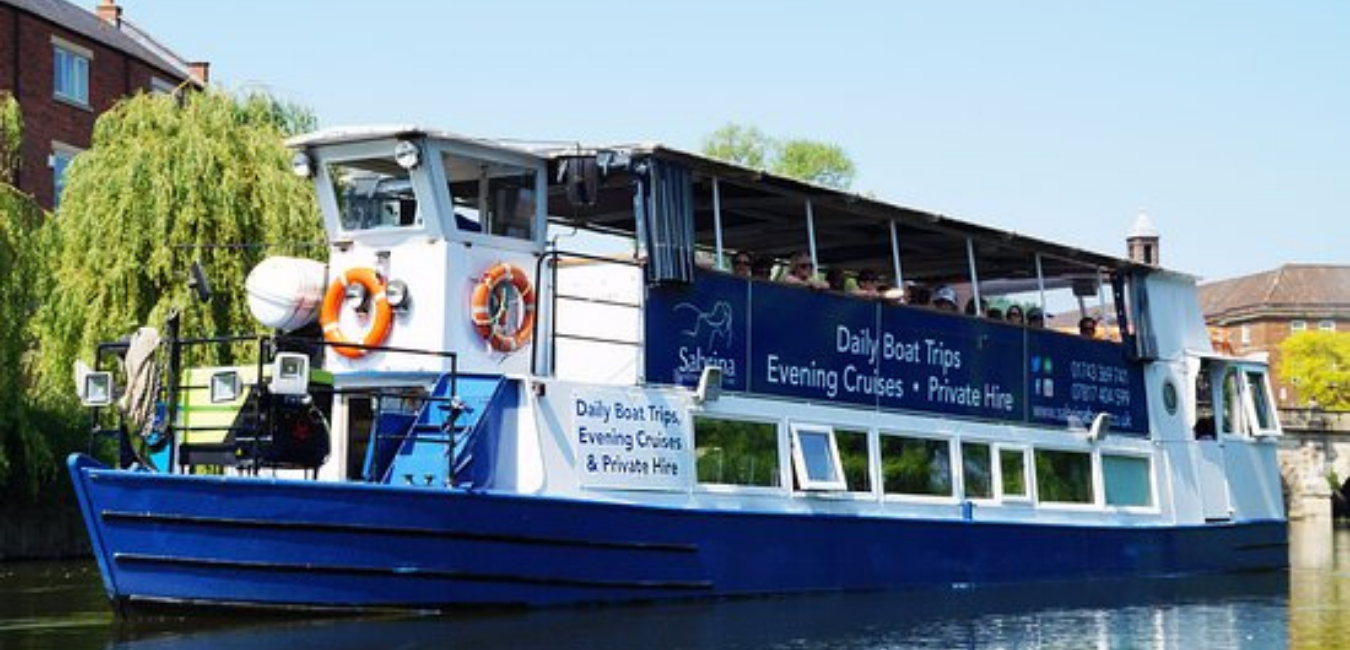 • Riveting river activities – Across our broadcast counties there are many different river sports & adventures to be had. If you are dreaming of a day on the water, you will not be disappointed! Alternatively, for a more relaxing experience, why not check out the local river tours/boat cruises?
Need some Inspo? Look below…
Discover Shrewsbury by boat and board the Sabrina cruise for a trip down the river Severn.
A triple deck, modern passenger boat situated on the River Severn in Shrewsbury, capable of carrying 60 passengers in comfort with retractable roof and sides on the top deck.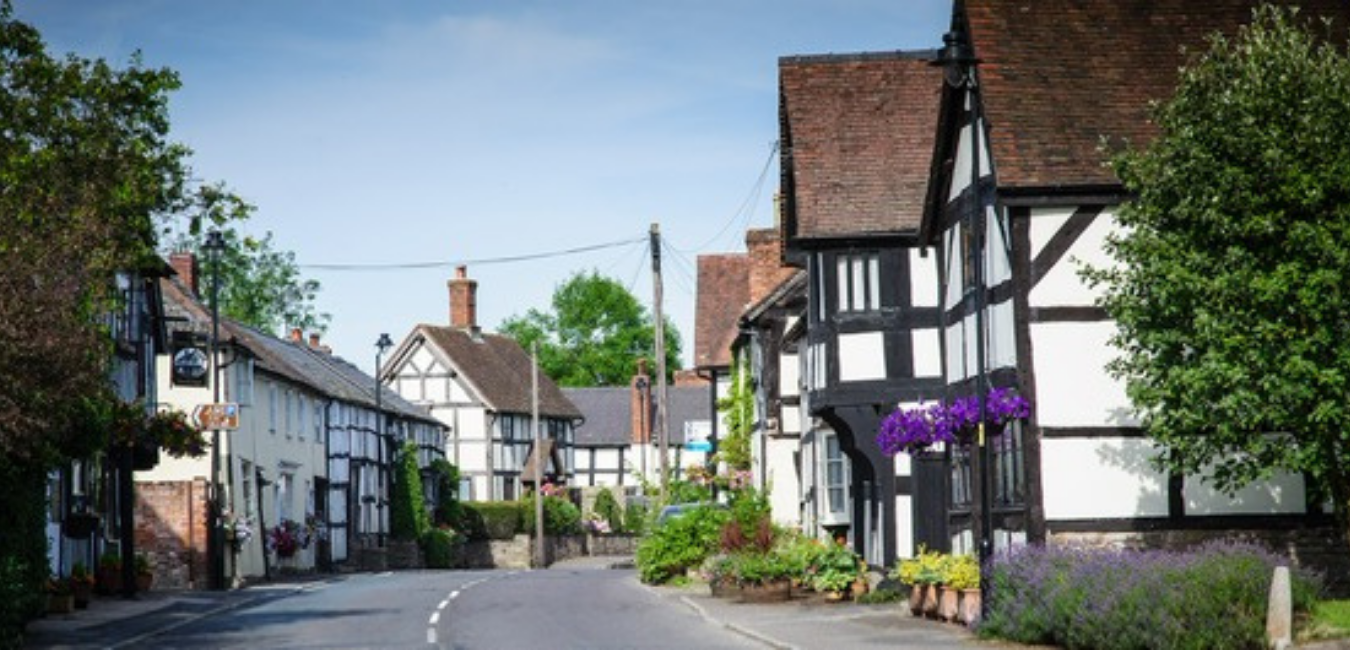 The Black & White Trail –
This tranquil route leads you through the scenic villages of the north of Herefordshire, revealing some traditional classic English timber-framed buildings that line the cobbled stone lanes. You will certainly feel as if you are walking back in time with each step taken, with ancient medieval architecture scattered along the way. There are an array of pubs, friendly inns & tea rooms for a peaceful pit stop.
The circular trail starts in Leominster and is about 40 miles, winding gently through the villages of Weobley, Pembridge, Eardisley, Dilwyn, Kinnersley, Sarnesfield, Lyonshall, Kingsland, Kington, Eardisland, and then back to Leominster.
Don't be disconcerted by the number of miles, you can start the walk from any point!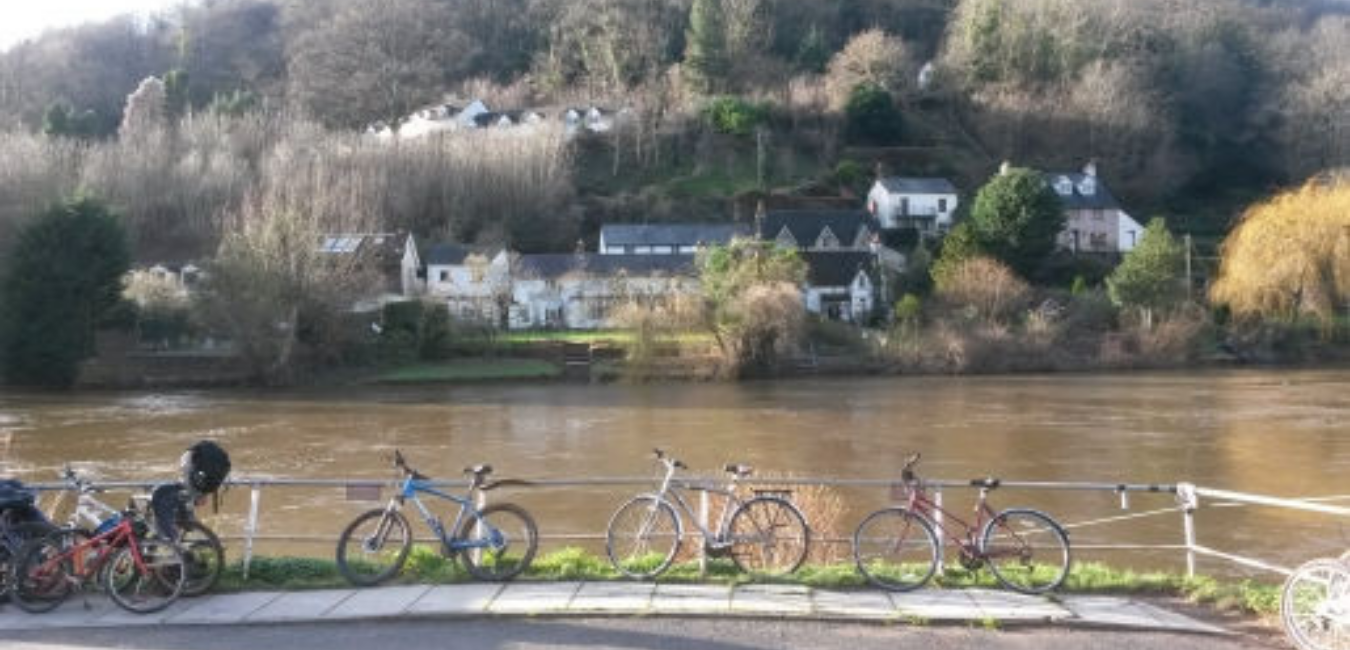 BIKE TRAILS TO TRY THIS EASTER
Symonds Yat to Monmouth (The Peregrine Path) – This scenic ride is ideal for all abilities, giving it the top spot for our bike trails to try over Easter. The route is suitable for all the family, as it is relatively flat with good surface. The 5.5 miles takes you along the River Wye, with pubs and cafes at each end ensuring a delicious treat awaits.
Breinton Loop – For those looking for a short ride out of Hereford City, the Breinton Loop will give you an escape to the countryside for some bliss peace and quiet. The six-mile ride leaves the city via the Great Western Way and then past Broomy Hill on Breinton Road and past Breinton Church. After passing the village, turn back towards home over Adams Hill.
St Peter's Ludlow, Bridge into Ludlow Loop from Ludlow – Take in some glorious Ludlow sights such as the racecourse, St Peters Ludlow & the bridge that takes you into Ludlow. This is a 20 mile route, with flat surfaces and little incline – great for all abilities.
Rainy day? Here are a few simple stay-at-home arts & crafts to pass the time…
Egg blowing & painting – A traditional craft, simply pierce a small hole either side of the egg with a toothpick, ensuring the bottom hole is slightly bigger (but not enough to crack). Place a straw over the hole and blow as hard as you can, this can take time so be as patient as possible. Once the yolk & whites have emptied the egg, you can start to paint with your own unique design. After painting, thread some string through and hang it up for show. Create multiple colourful eggs and hang them from your own DIY tree!
Happy Easter cards – If you have some spare card and colourful pens, let your youngsters' imaginations go wild with 'Happy Easter' cards for all the family to receive. If possible, invest in some googly eyes and felt to add some chicks & bunny rabbits.
Tape Easter Cross – This is suitable for all ages, even toddlers. Place some masking tape in the shape of a cross on a piece of card/paper, the next step is to paint all over the page with different shapes and colours. Once the page is complete with a fantastic Easter design, peel off the masking tape to reveal a plain cross shape amongst the art.
Hereford

Low-level cloud

High: 4°C | Low: -4°C

Ludlow

Sunny intervals

High: 4°C | Low: -3°C

Abergavenny

Low-level cloud

High: 5°C | Low: -1°C

Monmouth

Low-level cloud

High: 5°C | Low: -2°C