Easter Egg Appeal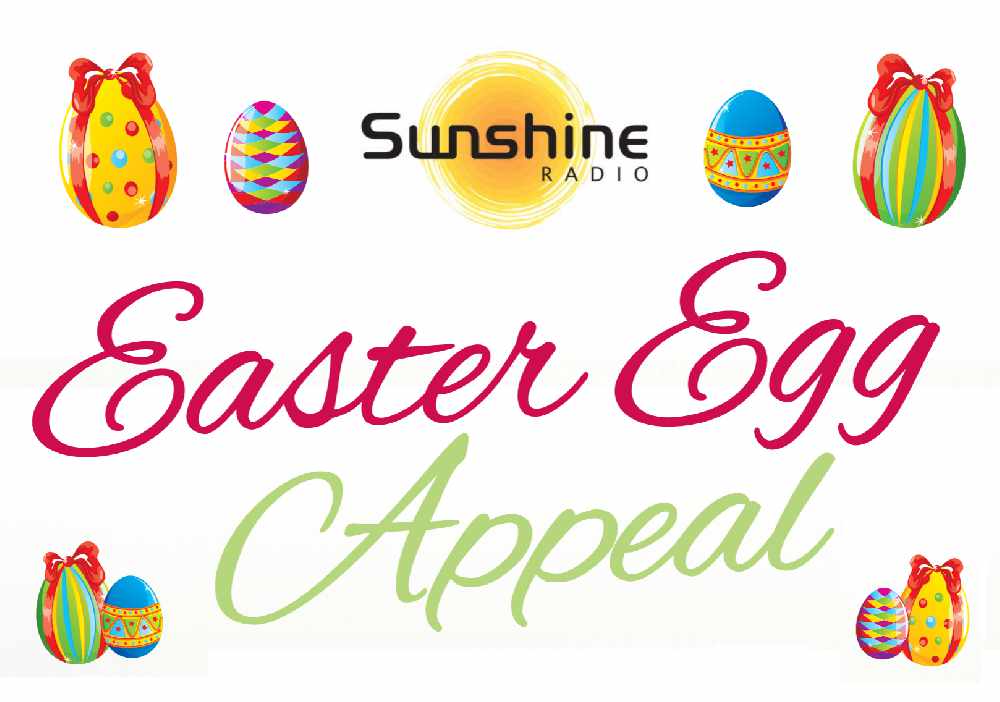 With Easter on the way, Sunshine Radio is again asking you to collect an extra chocolate egg for the children who are less fortunate, or for those children who are stuck in hospital over the Easter weekend.
We'd love you to pick up an extra egg – maybe in a 3 for 2 deal at the supermarket - and drop it off with us, and we will distribute them to our local hospitals as well as charities such as Women's Aid or Homestart.
Just think about those happy little faces when we hand over the eggs – all thanks to your generosity!
THE FINAL DAY YOU CAN DONATE IS MONDAY THE 15TH
Please drop off (carefully!) to a donation point near you.
You'll find all our donation points below:
Hereford:
Sunshine Radio - Penn House, Broad Street
Tesco - Bewell Street
Tesco – Abbotsmead Road, Belmont
Coop – Grandstand Road, Bobblestock
Coop – 234 Whitecross Road, Whitecross
Coop - 1 College Road, College Estate
Cotswold BMW & MINI – Legion Way
Ludlow:
Sunshine Radio - Unit 11, Burway Trading Estate
Food Bank at Methodist Church - 52 Broad Street
Ledbury:
Appliance Solutions -Unit 9, Lower Road Trading Estate
Ross-on-Wye:
Andy Pack – 37 Broad Street
Leominster:
Clifton Bingo – 30 South Street
Abergavenny:
TCM Carpets - 9 Laundry Place
Monmouth:
Handyman House - 117-121 Monnow Street
Hereford

Low-level cloud

High: 4°C | Low: -4°C

Ludlow

Sunny intervals

High: 4°C | Low: -3°C

Abergavenny

Low-level cloud

High: 5°C | Low: -1°C

Monmouth

Low-level cloud

High: 5°C | Low: -2°C