Butcher or Trainee Required at Herefordshire Meats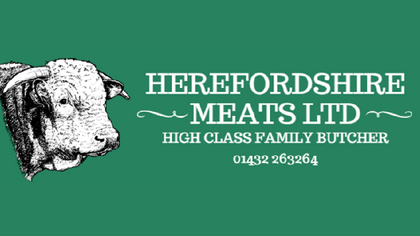 Herefordshire Meats are hiring.
A Butcher/Trainee is required to work in their shop, at Beech Business Park including Saturdays – no Sundays.
Experience of Butchery and Customer Service is desirable... but training can be given. You'll undertake a variety of roles...including serving and delivering, to preparing catering and Herefordshire Meats' online orders. A full UK car driving licence is essential.
For full details of our Butcher, or Trainee Butcher, vacancy, see Herefordshire Meats' Facebook page or call Shaun, on 07768 714569.

Hereford

Sunny

High: 11°C | Low: 2°C

Ludlow

Sunny intervals

High: 10°C | Low: 5°C

Abergavenny

Sunny

High: 11°C | Low: 7°C

Monmouth

Sunny

High: 11°C | Low: 6°C