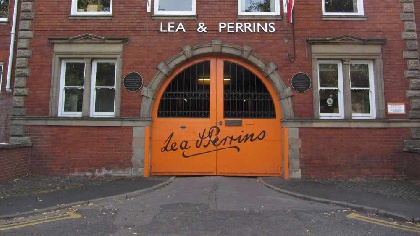 A meeting was held at a famous city sauce factory with bosses saying they will work more with the community following criticism from local councillors.
Bosses at the Lea & Perrins factory in Midland Road met with councillors following suggestions the famous Worcestershire sauce makers were being far from neighbourly and not taking a bigger role in city life as it should.
Factory site director Paul Nicholls met with ward councillors Lynn Denham and Jabba Riaz to highlight what, Lea & Perrins said, it had done in the community over the years and look for ways to build on the relationship between the company and the rest of the city.
Lea & Perrins said it will look into help with careers support and involving schools in the company's 'Silence the Rumble' campaign with charity Magic Breakfast to make sure children do not arrive at school hungry.
Cllr Riaz said: "The meeting was, in truth, a genuinely positive experience and one where ideas flowed freely and with good intent.
"There are a number of approaches that we discussed taking our ideas forward and working with the local community and the city – a local resident forum being one through which we can channel any concerns – and working with the youth and local schools on our doorstep.
"The operation is a lean and tight run ship and should be congratulated for increasing investment and production here in Worcester which is a very positive sign.
"It is reassuring that Lea & Perrins is very much still embedded in the fabric of the city."
Site director Paul Nicholls said: "This was a very positive and useful meeting.
"Regular contact has now been established and new opportunities for closer involvement with local residents, the community and the council can now be maintained."
Cllr Denham added: "It was good to finally step inside the orange gates! We had a very positive meeting and discussed a number of possibilities for community involvement in future.
"We were reassured that Worcestershire Sauce is still made here in Worcester, to the original recipe, and is exported all round the world. It is, and always will be, part of our city identity."