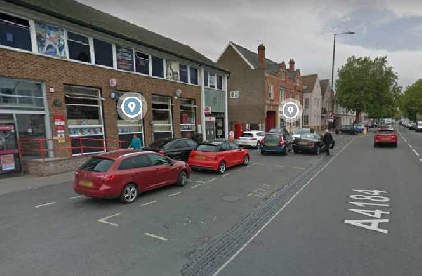 Officers in Evesham are appealing for an elderly lady who reportedly witnessed a car mounting the pavement and striking a pedestrian outside the post office on Evesham High Street, to please come forward.
Following an altercation in the High Street around 4.25pm on Sunday 4 April between two men, one man has got into his car and driven it onto the pavement and struck the other man.
The victim sustained some potentially serious injuries and at present remains in hospital. The suspect was subsequently arrested following a search and has been bailed.
Detective Constable Jack Reid said: "We are continuing to investigate the incident and are trying to locate an elderly lady believed to be walking along the pavement at the same time as the assault. We have been informed by local people that she is very shaken up by the incident as she was either struck or nearly struck by the car.
"We would like to make contact with her as soon as possible to make sure she is okay and if she needs any support from ourselves or if she needs any medical attention. Staff at a shop on the High Street believe her to be local and while no video footage of her is available, they describe her as elderly, small, with grey hair and glasses and was wearing light coloured clothing."
If anyone is aware of who this may be please contact Detective Constable Jack Reid or one of his colleagues at Worcester CID on 101 and quote incident number 409i of 4 April 2021.